Home > League of Legends > Build > Support
Support Item build, Mastery's Pages, Runes Set Pages and even skill orders for Support Champions in LoL this Patch. Use this Support Guide to get the most Damage and utility out of your Support Build Paths. Full Item Builds for only the Best TOP 3 Support Builds within our Support Tier List.
[snippet top-3-support-build-video]
Support Item Build
One important piece to any support league of legends support guide is how you build your champion. Support Players have a lot of responsibility not just building correctly, first of which is making sure there ADC can farm in lane. second and possibly more important is making sure there Team has Map Vision threw Wards. Understanding Lane Match Ups is a must for Support champion Players, since they can be the difference between winning lane and losing lane phase. Support Champions also provide some of the best Team Fight Spells in the game, having a Active Support Champion Player is another effective way to snowball Ranked Games.
Support Item Build
Within this Support Guide the "Strong Against" Icons indicate when a Support item build is a effective choice versus certain types of champions. For example: Frozen Heart is "Strong against" ADC Champions due to the Unique Passive that reduces the enemy's Attack Speed.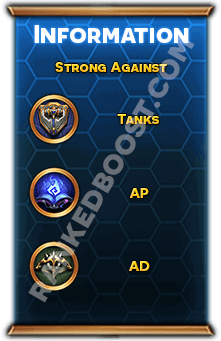 TOP 3 SUPPORT BUILDS is a support guide of the Best LoL Support Champions for League of Legends.
Top 3 Support Build Paths worth mentioning due to one of the following:
Champion

 

Buffs

Item buffs 

(directly buffing the champion within the meta)

Re

worked

New Champions
Meta Change
TOP 3
Support Build
There is two general paths for league of legends support item builds, one is you build tanky and Absorb Damage for the Team with items such Dead Man Plate & Frozen Heart. In some cases you will not be able to absorb damage. If your a Caster Support Champion or the enemy has lots of Assassin Champions. In this situation its more optimal for a support build that Protect your ADC such as Mikaels Crucible & Face of the Mountain.
[masterslider alias="ms-6-4″]
Support Guide
Picking the best league of legends support champion for the most part is a matter of Team Comp. Some champions are simply not as strong unless they the right team composition. Most the champion you find here will be under powered and team comp dependent.
[masterslider alias="ms-6-6-1-1-7-1-7″]