Welcome to our Guilty Gear Strive Guide Wiki, here you can find all of our available Guides for this Guilty Gear Fighting game developed by Arc System Works. This game will be available on the Microsoft Windows PC and PS4.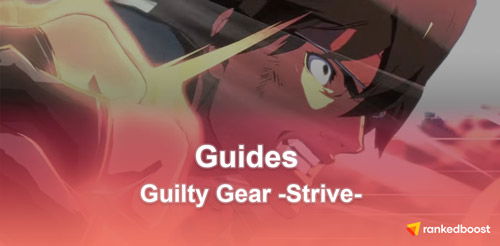 Guilty Gear Strive Guides
Below we list all available Guilty Gear Strive Guides.
We also have a bunch of Trailers you can watch to catch up on what's new in Guilty Gear Strive and the latest upcoming Characters, DLC, and announcements.
---
Gameplay Trailer of Millia Rage & Zato-1
---
Gameplay Trailer of Chipp Zanuff
---
Gameplay Trailer of Axl Low
---
Gameplay Trailer of Potemkin
---
Gameplay Trailer of Faust
---
Gameplay Trailer of Sol Badguy & Ky Kiske