Welcome to our Super Smash Bros Ultimate Best Characters Tier List For Nintendo Switch, We will also include a complete list of confirmed and upcoming announced DLC Characters.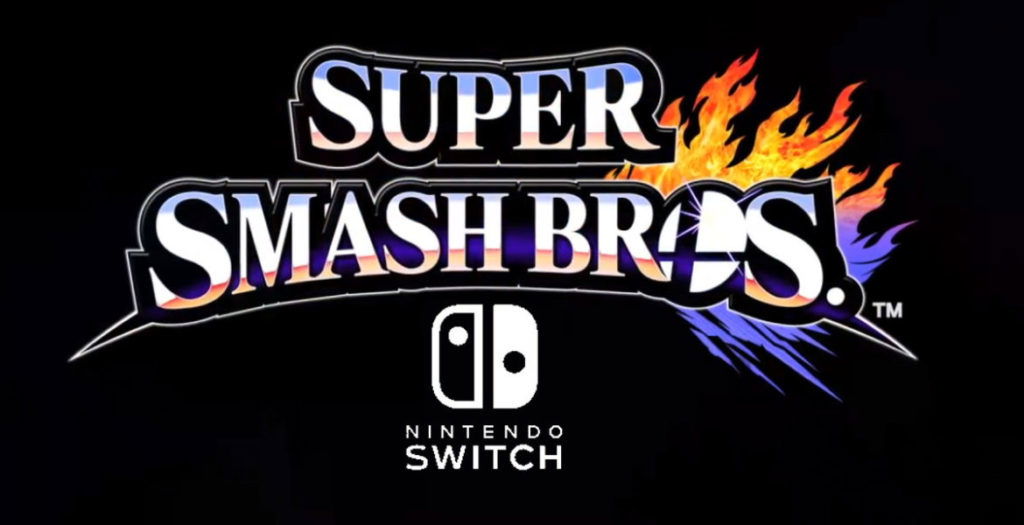 Super Smash Bros Ultimate Best Characters
The Super Smash Bros Ultimate Best Characters Tier List will evaluate and rank the Best Characters to play. S Tier will hold the strongest, while F Tier will contain the weaker picks.
(This Super Smash Bros Ultimate Character List will contain all of the Unlockable Characters and DLC Characters joining the franchise.)
NEW Characters so far:
Chrome
Dark Samus
Simon Belmont
Richter Belmont
Ridely
Inkling
King K Rool
Confirmed All Super Smash Bros Ultimate Characters For Nintendo Switch. Nintendo announced that the New Super Smash Bros will include all the characters ever released for the franchise.
All Characters In Super Smash Bros Ultimate So far
# is the Order in which they have joined super smash
Icons are the series they are from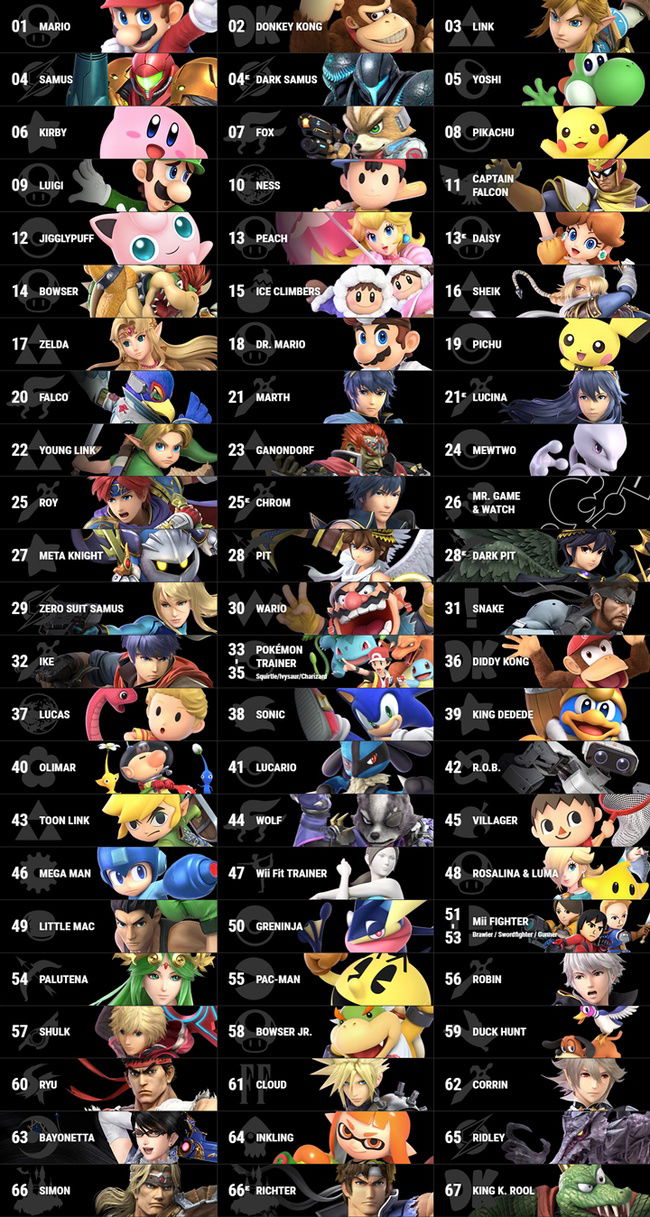 Super Smash Bros Ulitmate Best Characters Tier List
S

Bayonetta

Marth

Ike

Rosalina

Meta Knight

Sheik

Snake

Sonic

Diddy Kong

A

Duck Hunt

Shulk

Mewtwo

Lucario

Captain Falcon

Ness

Lucas

Roy

Samus

Ganondorf

Mario

Link

Fox

Falco

Cloud

B

Greninja

Robin

Lucina

Corrin

Dark Pit

Villager

Little Mac

Wii Fit Trainer

Dark Samus

Squirtle

Charizard

C

Mega Man

Pac Man

Ryu

Donkey Kong

Zelda

Toon Link

Young Link

Jigglypuff

Pichu

Mr Game and Watch

Pit

Wario

Olimar

ROB

Wolf

Chrom

Richter Belmont

ROB (Famicom)

D

Daisy

Inkling

Ivysaur

Ridley

Simon Belmont

King K Rool

E

Bowser Jr

Kirby

King Dedede

Pikachu

Luigi

Peach

Bowser

Dr Mario

Yoshi

F

Mii Brawler

Mii Swordfighter

Mii Gunner
S Tier | Bayonetta – Marth – Ike – Rosalina – Meta Knight – Sheik – Snake – Pokemon Trainer – Sonic – Diddy
A Tier | Duck Hunt – Shulk – Mewtwo – Lucario – Captain Falco – Ness – Lucas – Roy – Samus – Ganondorf – Mario – Link – Fox – Falco
B Tier | Greninja – Robin – Lucina – Corrin – Dark Pit – Villager – Little Mac – Wii Fit Fighter – Jigglypuff – Pichu – Mr. Game and Watch – Pit – Wario – Olimar – R.O.B
C Tier | Mega Man – Pac Man – Ryu – Cloud – Mii Brawler – Mii Swordfighter – Mii Gunner – Donkey Kong – Zelda – Toon Link – Young Link
D Tier |  Daisy – Inkling – Bowser Jr, Kirby – King Dedede – Pikachu – Luigi – Peach – Bowser – Dr. Mario – Yoshi
F Tier |
Super Smash Bros Ultimate Best Characters based on Popularity Data From A Reddit Survey Aquaclaw took.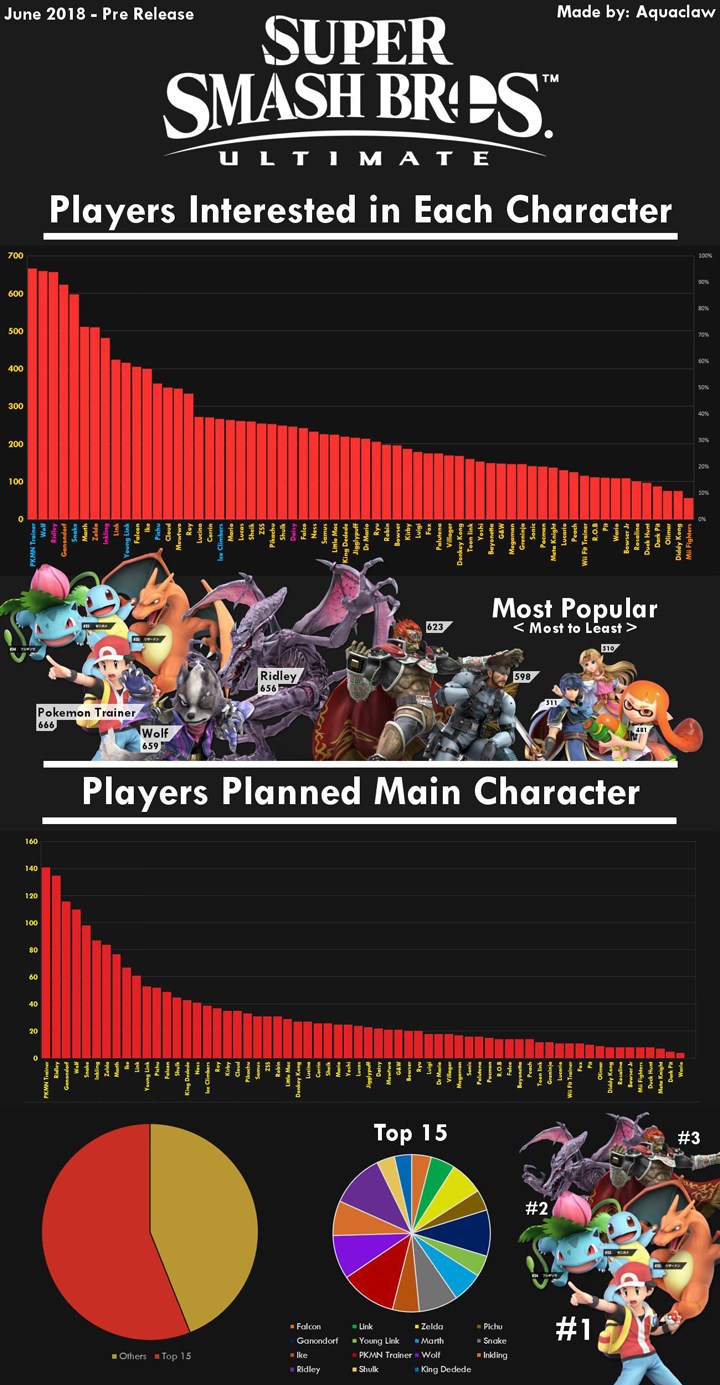 You see a character in the Super Smash Bros Ultimate Best Characters Tier List that you can't play? Have a look at our how-to guide for unlocking playable characters.
Legend of Zelda Breath of the Wild Link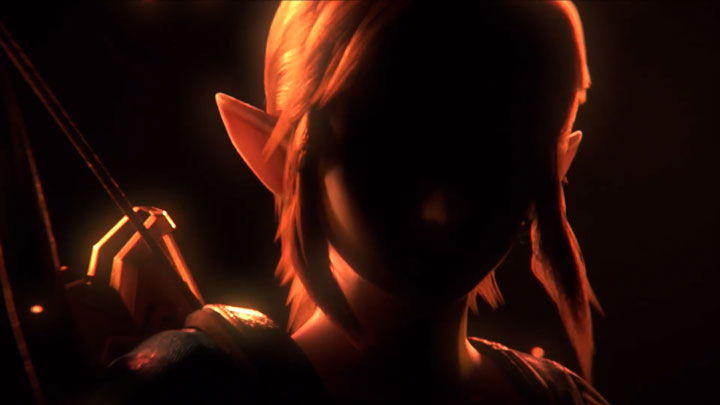 Whether Zelda will be available as well is still not known, but players suspect she will be announced at a later date.
Splatoon Squid Girl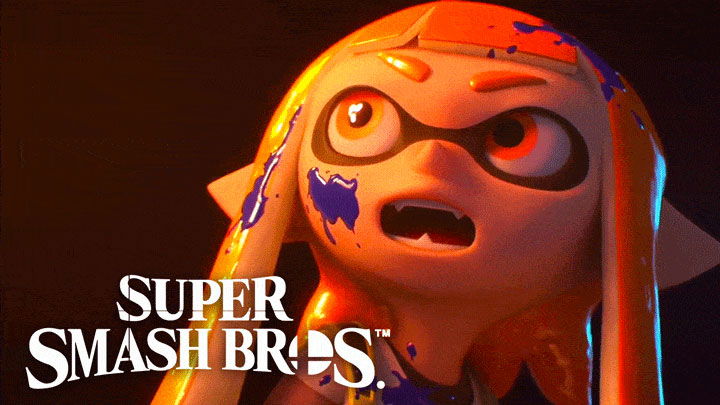 In the announcement trailer, 2 squid characters can be seen fighting each other so we can at least safely say there will be splatoon squids making their way into Super Smash for Nintendo switch.
As more of the roster is revealed and confirmed we will keep this page up to date and on release have a Super Smash Bros Tier List of the best Characters. until then players have this image from the announcement trailer, where they can speculate who will be joining the roster this time around.