League of Legends Wild Rift Best Champions Tier List for Patch Alpha will rank the strongest champion picks to win in ranked games. Below we list what we consider the best champions to be and other good champions to play as they are popular at the moment in patch .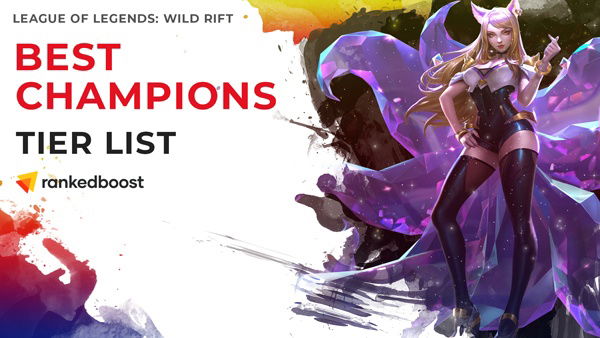 Best Champions To Ban in Wild Rift Patch based on how Popular and strong they are in Wild Rift.

Best Champions To Play in Wild Rift based on Meta, Diffculty and overall Stregnth.
LoL Wild Rift Tier List
This LoL Wild Rift Tier List for Patch will rank the Weakest and Strongest Champions in the game. We have included their Item and Rune Builds, along with some Champion Counters to help you decide what you should play.
LoL Wild Rift Tier List Explanations
S

S-Tier (BEST) – The Best Champions in Wild Rift.

A

A-Tier (STRONG) – Very Strong Picks but not as overpowered as S Tier.

B

B-Tier (GOOD) – Reliable and Solid Choices in the right situation.

C

C-Tier (AVERAGE) – Middle of the pack pick, better off choosing something from a higher tier.