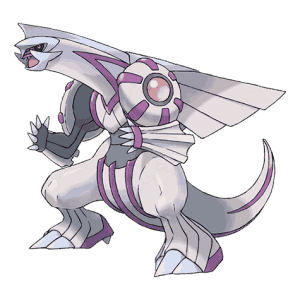 | | | |
| --- | --- | --- |
| Max CP | 4220 | |
| Attack | 120 | |
| Defense | 100 | |
| Stamina | 180 | |
Pokemon GO Palkia Moves
| Type | Quick Move | EPS | CD | DPS | DMG |
| --- | --- | --- | --- | --- | --- |
| | Splash | 0 | 1.73 | 0 | 0 |
| | Dragon Breath | 8 | 0.5 | 12 | 6 |
| | Water Gun | 10 | 0.5 | 10 | 5 |
| Type | Charge Move | Energy | CD | DPS | DMG |
| --- | --- | --- | --- | --- | --- |
| | Brine | | 2.3 | 26.09 | 60 |
| | Dragon Claw | | 1.7 | 29.41 | 50 |
| | Bubble Beam | | 1.9 | 23.68 | 45 |
| | Dragon Pulse | | 3.6 | 25 | 90 |
Moves highlighted in green deal more damage from Same Type Attack Bonus
Palkia is Weak to Fairy and Dragon Type Moves. However, it will take less damage from and is resistant to Fire, Steel, Water Type Moves.
Weak Against
Dragon
1.4x
Fairy
1.4x
Strong Against
Fire
Steel
0.71x
Water
Super Effective Against (1.96x)
Effective Against (1.4x)
Not Very Effective Against (0.71x)
Very Ineffective Against (0.51x)
Where Do I find Palkia Spawn Locations?
You can find and catch Pokemon GO Palkia in spawn locations like Lake, Beach and River Locations.
Pokemon GO Palkia Spawn Locations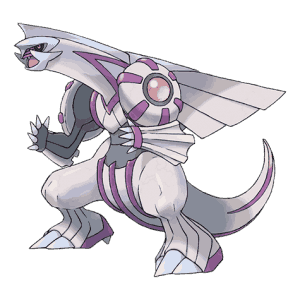 Lake
Beach
River
Wetland
Ports
Reservoir
Tap to enlarge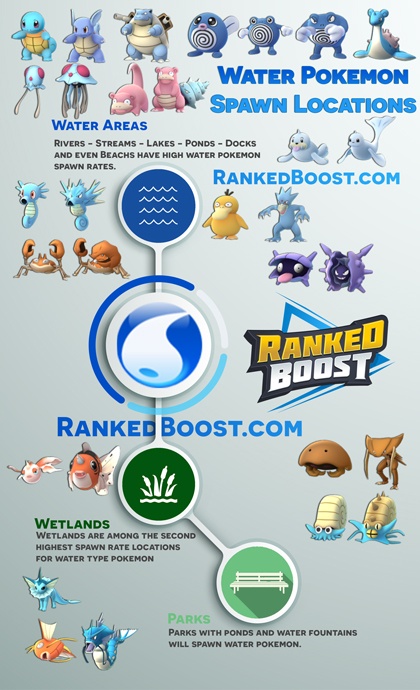 Tap to enlarge