Legends of Runeterra Twisted Fate is a Champion Card from the Bilgewater Region. It's part of Rising Tides Expansion cards (Set 2). It will Cost 4 Mana to use and has 2 Health, 2 Attack and will Play: Play a Destiny Card. Other Unit Type Cards similar to this one are as follows: Lucian, Academy Prodigy, Fae Bladetwirler.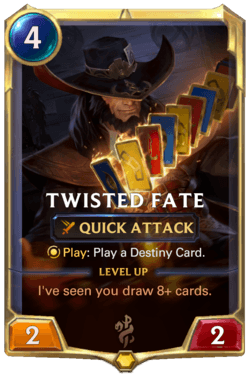 Tap the artwork to see full version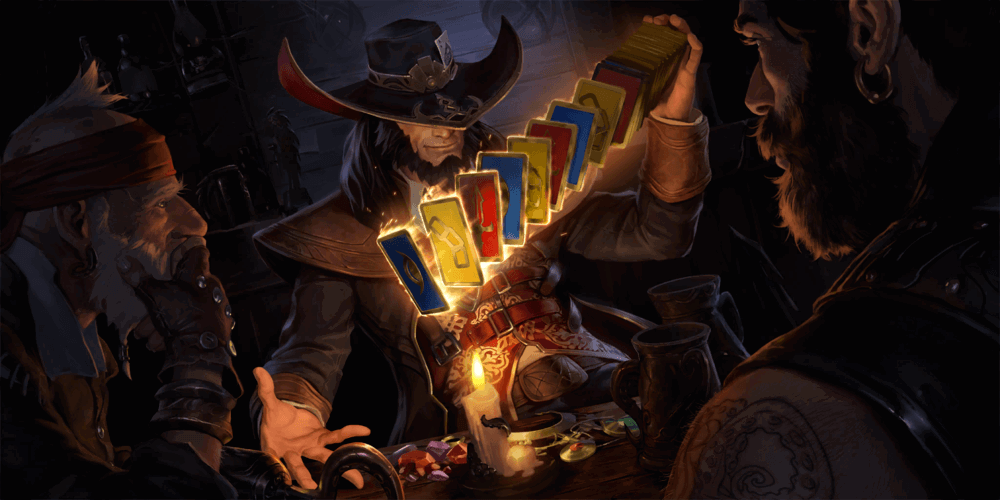 - SIXMOREVODKA
Unit

Twisted Fate

Play: Play a Destiny Card.

3000 Shards to Craft

Champion Wildcard

Level up when: When I've seen you draw 8+ cards.
Quick Attack: While attacking, strikes before its blocker.

"Now, watch the hands, count the cards, and try to keep up. And just remember..."

Rising Tides (Set 2)
Associated Cards for Twisted Fate.