Pokemon Brilliant Diamond and Shining Pearl National Pokedex Guide on where to find and how to get. Key Items such as the National Pokedex are important to gameplay and in some cases are required to progress through the game storyline in Pokemon BDSP.
Pokemon BDSP How To Get National Pokedex
Item
Where To Find

National Pokedex

Once obtained NEW pokemon will begin to spawn in the wild

Sandgem Town
How to get the National Dex in Pokemon Brilliant Diamond and Shining Pearl. The National Dex is a direct upgrade to the Pokedex that records information on all the known Pokemon and not just Pokemon found in that specific region. Obtaining the National Pokedex requires you to see all 150 Pokemon native to the sinnoh region, you do NOT have to catch all of them, you just have to "see" or encounter them.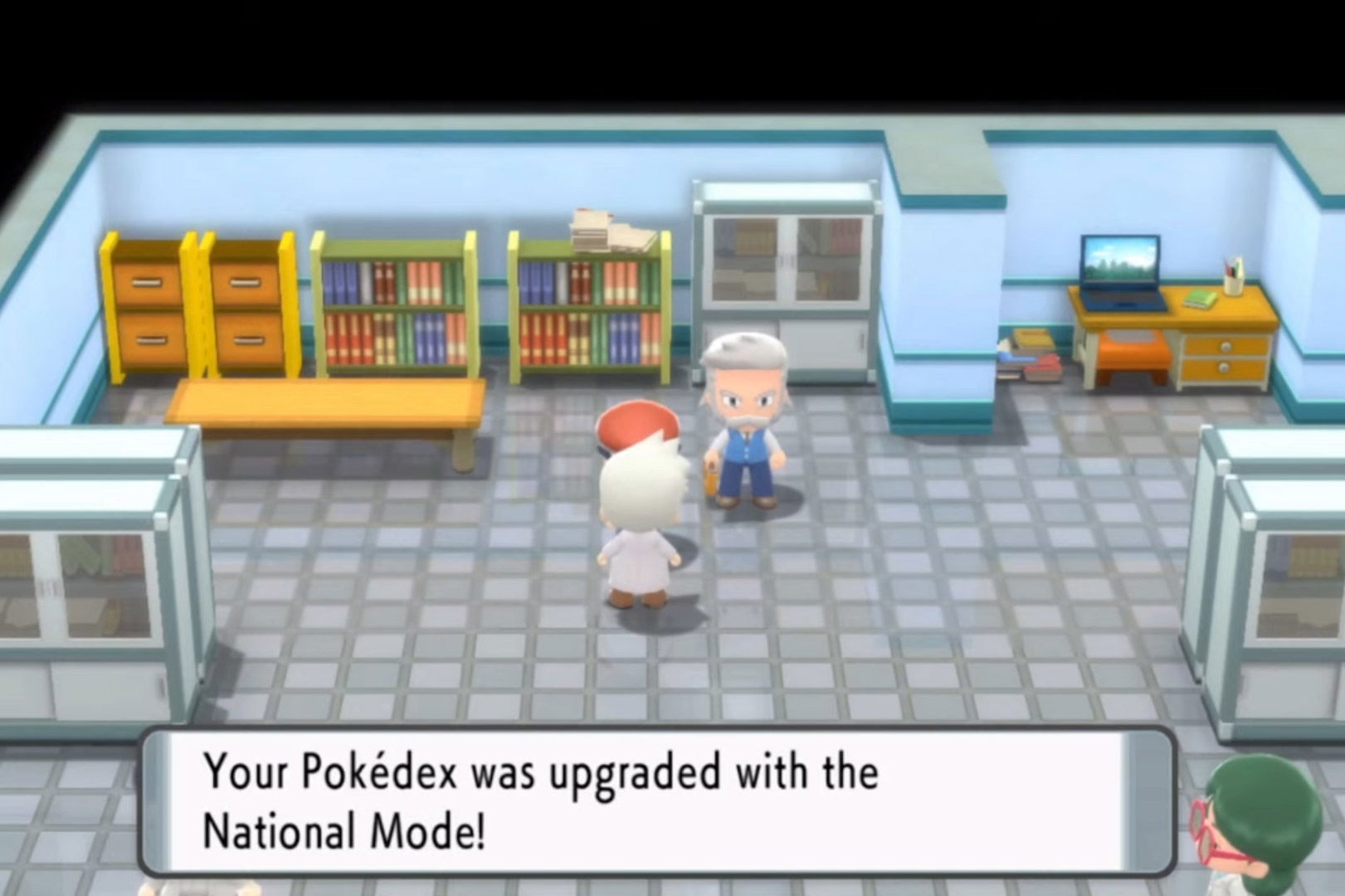 Have seen all 150 Pokemon in the Sinnoh region. Most of these encounters of the 150 sinnoh pokemon will happen from battles with trainers around the region.
Go to Sandgem Town.
Speak to Professor Rowan inside the lab to acquire the National Pokedex from Professor Oak.
More difficult pokemon to find are listed below; click the names/images to view our guide, which includes where to find these pokemon.
| TIER | Pokemon | Type | Total | HP | ATK | SP.ATK | DEF | SP.DEF | SPD |
| --- | --- | --- | --- | --- | --- | --- | --- | --- | --- |
| S | Dialga | | 680 | 100 | 120 | 150 | 120 | 100 | 90 |
| S | Uxie | | 580 | 75 | 75 | 75 | 130 | 130 | 95 |
| S | Mesprit | | 580 | 80 | 105 | 105 | 105 | 105 | 80 |
| S | Azelf | | 580 | 75 | 125 | 125 | 70 | 70 | 115 |
| C | Cherrim | | 450 | 70 | 60 | 87 | 70 | 78 | 85 |
| E | Drifloon | | 348 | 90 | 50 | 60 | 34 | 44 | 70 |
| E | Unown | | 336 | 48 | 72 | 72 | 48 | 48 | 48 |
| F | Riolu | | 285 | 40 | 70 | 35 | 40 | 40 | 60 |