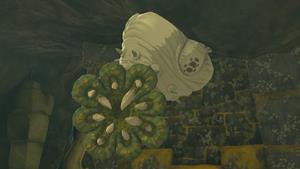 Zelda Tears of the Kingdom Like Like
The Zelda Tears of the Kingdom Like Like enemy has 200 Life, and can be found using the map below. we also included what items Like Like drop once defeated.
Life: 200
Description: A monster that has been appearing all over Hyrule in recent days. Found dwelling in caves and other dark places. It has an appetite for swords and shields. If you get too close, it may lunge at you with its mouth wide, swallow you whole, and eat your equipment. The tongue in the center of its mouth is very sensitive. Attack it to make the creature falter.
Where To Find Like Like Locations
You can find Like Like enemies near the Hyrule Field, East Necluda locations.