Zelda Tears of the Kingdom Best Zonai Device Fuse Combinations
This is a list of all the best zonai device fuse combination you can use to add wide and varying effects, and functionality to weapons and shields.
Best Zonai Devices Fuse Combinations for Zelda TotK
This is a list of all zonai devices fuse combinations you can use to your weapons and shields more powerful and in some cases improve the functionality in zelda totk. For example, you can use the zonai device "Cart" or "Sled" to improve the ability to shield surf with that specific shield.

Best Weapon Fuse Combinations

Best Shield Fuse Combinations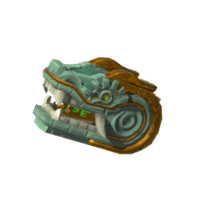 Best Zonai Device Fuse Combinations

Best Arrow Fuse Combinations
Best Zonai Device Fuse Combinations
Tier
Item Fuse
Effect

A Tier

Shoots out a Beam of energy when attacking

Shoots out a Beam of energy when Shielding

A Tier

Shoots Cannon Balls

Shoots Cannon Balls while Shielding

A Tier

Boosts Link upwards when shielding

B Tier

Shoots out Frost when attacking

Shoots out Frost when Shielding

B Tier

Shoots out fire when attacking

Shoots fire when using shield

B Tier

When shielding you will Blind/Stun Enemies

B Tier

Shoots out Electricity when attacking

Shoots out Electricity when Shielding

E Tier

Increases mobility when shield surfing

E Tier

Increases mobility when shield surfing

E Tier

Increases mobility when shield surfing

F Tier

Gives a Jump Boost when shield surfing / Deflects enemy attack and cuases them to bounce back

F Tier

Blows enemies away when using shield