Zelda Tears of the Kingdom Armor Upgrade List
This is a list of all armor upgrade costs for such as Head, Pants, and Body. We also included the effects and defense stat increases with each upgrade completed.
Armor Upgrade List for Zelda TotK
Below is a list of armor upgrade costs and the stats as well. We link to each armor which a map guide to help you find them in zelda totk. The Rupee Upgrade cost will be the same for each armor upgrade, based on what level of upgrade you are on.
Level 1 ★: 10 Rupee
Level 2 ★★: 50 Rupee
Level 3 ★★★: 200 Rupee
Level 4 ★★★★: 500 Rupee

Headgear

Body Armor

Legwear

Best Armor Tier List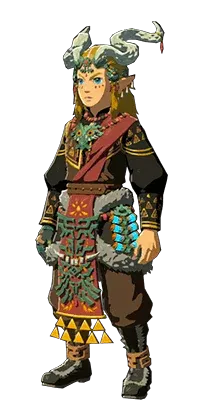 Best Armor Sets Tier List
Armor Upgrade Costs List
Armor
Defense
★
★★
★★★
★★★★

none

none

none

Swim Speed Up

Swim Speed Up

Swim Speed Up

Heat Resistance

Heat Resistance

Heat Resistance

Cold Resistance

Cold Resistance

Cold Resistance

Flame Guard

Flame Guard

Flame Guard

Stealth Up

Stealth Up

Stealth Up

Climb Speed Up

Climb Speed Up

Climb Speed Up

none

none

none

No Upgrades for this Armor

Attack Up

2x

Diamond

5x

Diamond

8x

Diamond

Cold Resistance

2x

Ruby

Heat Resistance

2x

Sapphire

Shock Resistance

2x

Topaz

Swim Speed Up

6x

Opal

12x

Opal

10x

Flint

18x

Opal

30x

Opal

25x

Flint

10x

Flint

35x

Amber

60x

Amber

25x

Flint

Prevents Moblin from attacking.

No Upgrades for this Armor

Shock Resistance

Shock Resistance

Shock Resistance

Attack Up

Attack Up

Attack Up

Sand Speed Up

3x

Hightail Lizard

20x

Gibdo Bone

5x

Swift Carrot

5x

Gibdo Guts

10x

Rushroom

5x

Molduga Fin

5x

Molduga Guts

10x

Swift Violet

5x

Hearty Lizard

Prevents Lizalfos from attacking.

No Upgrades for this Armor

Prevents Lynel from attacking.

No Upgrades for this Armor

Skydive Mobility Up

Skydive Mobility Up

Skydive Mobility Up

9x

Silver Bokoblin Horn

9x

Hinox Guts

15x

Zonaite

9x

Silver Moblin Horn

9x

Frox Guts

9x

Silver Lizalfos Horn

9x

Molduga Guts

15x

Large Zonaite

9x

Silver Lynel Saber Horn

9x

Silver Lynel Mace Horn

9x

Gleeok Guts

No Upgrades for this Armor

No Upgrades for this Armor

Cold Resistance

No Upgrades for this Armor

Slip Resistance

Slip Resistance

Slip Resistance

Glow (Lights up Dark Areas)

Glow (Lights up Dark Areas)

Glow (Lights up Dark Areas)

Hot Weather Attack Up (Increased Attack Power during hot weather)

Hot Weather Attack Up (Increased Attack Power during hot weather)

Hot Weather Attack Up (Increased Attack Power during hot weather)

Stormy Weather Attack Up (Increased Attack Power during stormy weather)

Stormy Weather Attack Up (Increased Attack Power during stormy weather)

Stormy Weather Attack Up (Increased Attack Power during stormy weather)

Cold Weather Attack Up (Increased Attack Power during cold weather)

Cold Weather Attack Up (Increased Attack Power during cold weather)

Cold Weather Attack Up (Increased Attack Power during cold weather)

No Upgrades for this Armor

Rupee Padding (Lose Rupees instead of Health)

No Upgrades for this Armor

Rupee Padding (Lose Rupees instead of Health)

No Upgrades for this Armor

Rupee Padding (Lose Rupees instead of Health)

No Upgrades for this Armor

Energy Up

Energy Up

Energy Up

none

none

none

2x

Light Dragon's Scale

2x

Light Dragon's Talon

2x

Shard of Light Dragon's Fang

15x

Sundelion

10x

Silent Princess

2x

Light Dragon's Horn

20x

Sundelion

Prevents Horriblin from attacking.

No Upgrades for this Armor

Gloom Resistance

Gloom Resistance

Gloom Resistance

No Upgrades for this Armor

Lightning Proof

No Upgrades for this Armor

1x

Light Dragon's Scale

1x

Light Dragon's Talon

1x

Shard of Light Dragon's Fang

2x

Naydra's Horn

10x

Silent Princess

1x

Light Dragon's Horn

2x

Dinraal's Horn

Stealth Up

Stealth Up

Stealth Up

Snow Speed Up

3x

Hightail Lizard

5x

Octorok Tentacle

5x

Swift Carrot

5x

Octo Balloon

20x

Rushroom

2x

Naydra's Scale

No Upgrades for this Armor

No Upgrades for this Armor

No Upgrades for this Armor

Attack Up

No Upgrades for this Armor

Attack Up

No Upgrades for this Armor

Attack Up

No Upgrades for this Armor

No Upgrades for this Armor

Gloom Resistance

No Upgrades for this Armor

No Upgrades for this Armor

No Upgrades for this Armor

No Upgrades for this Armor

Heat Resistance

No Upgrades for this Armor

Shakes when a Korok is nearby.

No Upgrades for this Armor

Increases sideway climbing speed

No Upgrades for this Armor

Unfreezable

No Upgrades for this Armor

none

none

none

Stealth Up

No Upgrades for this Armor

Stealth Up

No Upgrades for this Armor

Stealth Up

No Upgrades for this Armor

Swim Speed Up

Cold Resistance

Flame Guard

Shock Resistance

Stealth Up

1x

Silent Princess

2x

Silent Princess

4x

Silent Princess

8x

Silent Princess

4x

Star Fragment

Attack Up

Attack Up

Attack Up

Attack Up

Attack Up

Attack Up