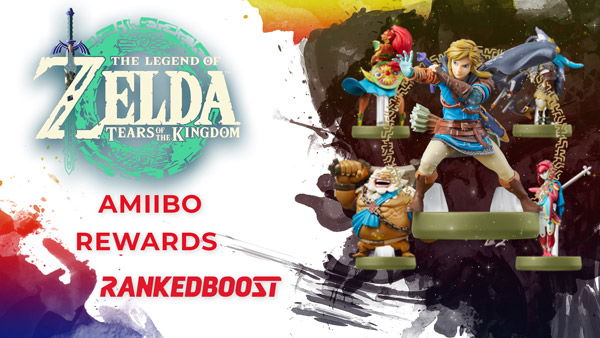 Zelda Tears of the Kingdom Amiibo
This is a list of all Amiibo Drops you can receive from scanning Amiibos in Zelda TotK.
Amiibo Rewards List for Zelda TotK
List of Amiibo Cosmetic Glider Rewards and Items (Weapons, Ore, Armor, etc) you will receive when scanning each amiibo in Zelda Totk.
How To Get Amiibo Rewards for Zelda Tears of the Kingdom
Enter the pause menu and proceed to the 'Save' and 'Load' screen.
In this screen, choose the 'Options' and search for 'Amiibo'.
Click on this setting and 'Enable Amiibo'.
After turning on the Amiibo support, navigate through your abilities list until you spot 'Amiibo'.
Choose it and verify that 'Amiibo' is assigned in the ability slot.
Finally, to scan your Amiibo figure or card, softly press it onto the right-hand controller of your Switch while in portable mode.