Zelda Tears of the Kingdom Best Weapon Fuse Combinations
This is a list of all the best weapon fuse combination you can use with equipment such as swords, clubs, and spears. When you combine certain materials, such as fruit, ore, and monster parts, with certain weapons, you can create a more powerful version of that weapon.
Best Weapon Fuse Combinations for Zelda TotK
The best weapon fuse combination used to build powerful weapons, using various materials. You can add effects to weapons and in some cases completely transform the weapon into a new weapon.

Best Weapon Fuse Combinations

Best Shield Fuse Combinations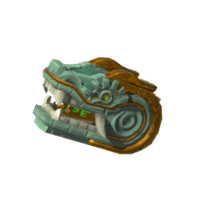 Best Zonai Device Fuse Combinations

Best Arrow Fuse Combinations
Best Weapon Fuse Combinations
Fuse Name
Object 1
Object 2
Effects

Spiked Iron Ball

Makes a Fire Casting Rod

Makes a Ice Casting Rod

Makes a Shock Casting Rod

Makes a Fire Casting Scepter

Makes a Ice Casting Scepter

Makes a Shock Casting Scepter

Boulder

Used to mine Ore, and smash breakable walls

Any Mushroom

Creates a bounce effect when you attack enemies