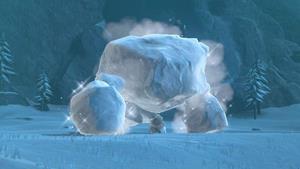 Zelda Tears of the Kingdom Frost Talus
The Zelda Tears of the Kingdom Frost Talus enemy has 1000 Life, and can be found using the map below. we also included what items Frost Talus drop once defeated.
Life: 1000
Description: This enormous monster is naturally camouflaged as a frozen rock formation. Neither sword nor arrow can pierce its frigid form. Merely touching its frosty body can leave you with sever frostbite, but you may be able to scale it if you use something to thaw its icy exterior. Lives in cold, snowy regions.
Where To Find Frost Talus Locations
You can find Frost Talus enemies near the Gerudo Highlands, Hebra Mountains locations.