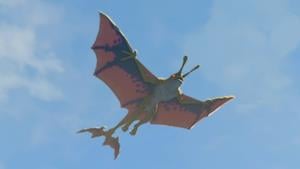 Zelda Tears of the Kingdom Aerocuda
The Zelda Tears of the Kingdom Aerocuda enemy has 2 Life, and can be found using the map below. we also included what items Aerocuda drop once defeated.
Life: 2
Description: An airborne monster that can be recognized by its distinctive cries. They have strong, dexterous feet and can often be seen cruising through the sky with animals or other monsters in their clutches. Thankfully, the breed's lightweight, aerodynamic body makes it easy to shoot down.
Where To Find Aerocuda Locations
You can find Aerocuda enemies near the Greater Hyrule locations.