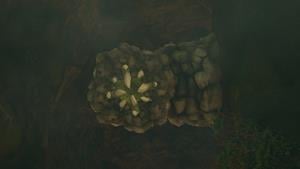 Zelda Tears of the Kingdom Rock Like
The Zelda Tears of the Kingdom Rock Like enemy has 250 Life, and can be found using the map below. we also included what items Rock Like drop once defeated.
Life: 250
Description: These monsters can be found all over Hyrule in dark places such as caves. They've covered in rocks that shield them like armor. They try to intimidate you by spitting rocks out of their mouths, but they can be quieted when they have swallowed something.
Where To Find Rock Like Locations
You can find Rock Like enemies near the Eldin Mountains, Lanayru Wetlands locations.