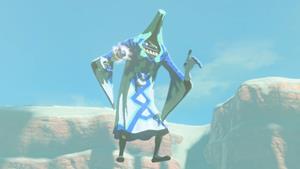 Zelda Tears of the Kingdom Blizzrobe
The Zelda Tears of the Kingdom Blizzrobe enemy has 300 Life, and can be found using the map below. we also included what items Blizzrobe drop once defeated.
Life: 300
Description: These spell-casting monsters can be found all over Hyrule. They use staves to create freezing blasts of air or to summon frozen monsters and have been known to cause blizzards to severely decrease the temperature around them. They are more dangerous than Ice Wizzrobes.
Where To Find Blizzrobe Locations
You can find Blizzrobe enemies near the Gerudo Highlands locations.