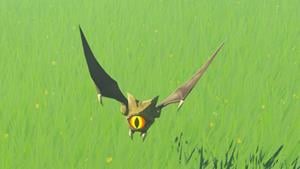 Zelda Tears of the Kingdom Keese
The Zelda Tears of the Kingdom Keese enemy has 1 Life, and can be found using the map below. we also included what items Keese drop once defeated.
Life: 1
Description: The unpredictable flight pattern of this nocturnal, bat-like species can make fighting them a nuisance, but they're weak enough to fell with a single strike. Sometimes they like to form packs, and they have been seen swarming out to caves together.
Where To Find Keese Locations
You can find Keese enemies near the Hyrule Field, West Necluda locations.