Pokemon Brilliant Diamond and Shining Pearl Up-Grade Guide on how to get and where to find. We also inlcude what pokemon evolutions are caused by the Up-Grade Evolution Item in Pokemon BDSP.
Pokemon BDSP How To Get Up-Grade
Item
Where To Find

Up-Grade

Eterna City

---

(Prof. Oak hands this to you after you visit the Pal Park)
| Location | How To Get |
| --- | --- |
| Eterna City | Given by Professor Oak after obtaining the National Pokédex and meeting him at the Pal Park |
| Route 224 | Located in the large patch of grass northwest of Ace Trainer Ruben |
Up-Grade location in Pokemon Brilliant Diamond and Shining Pearl. The Up-Grade is an item that when held by Porygon and traded, will cause Porygon to evolve into Porygon2.
Location: Eterna City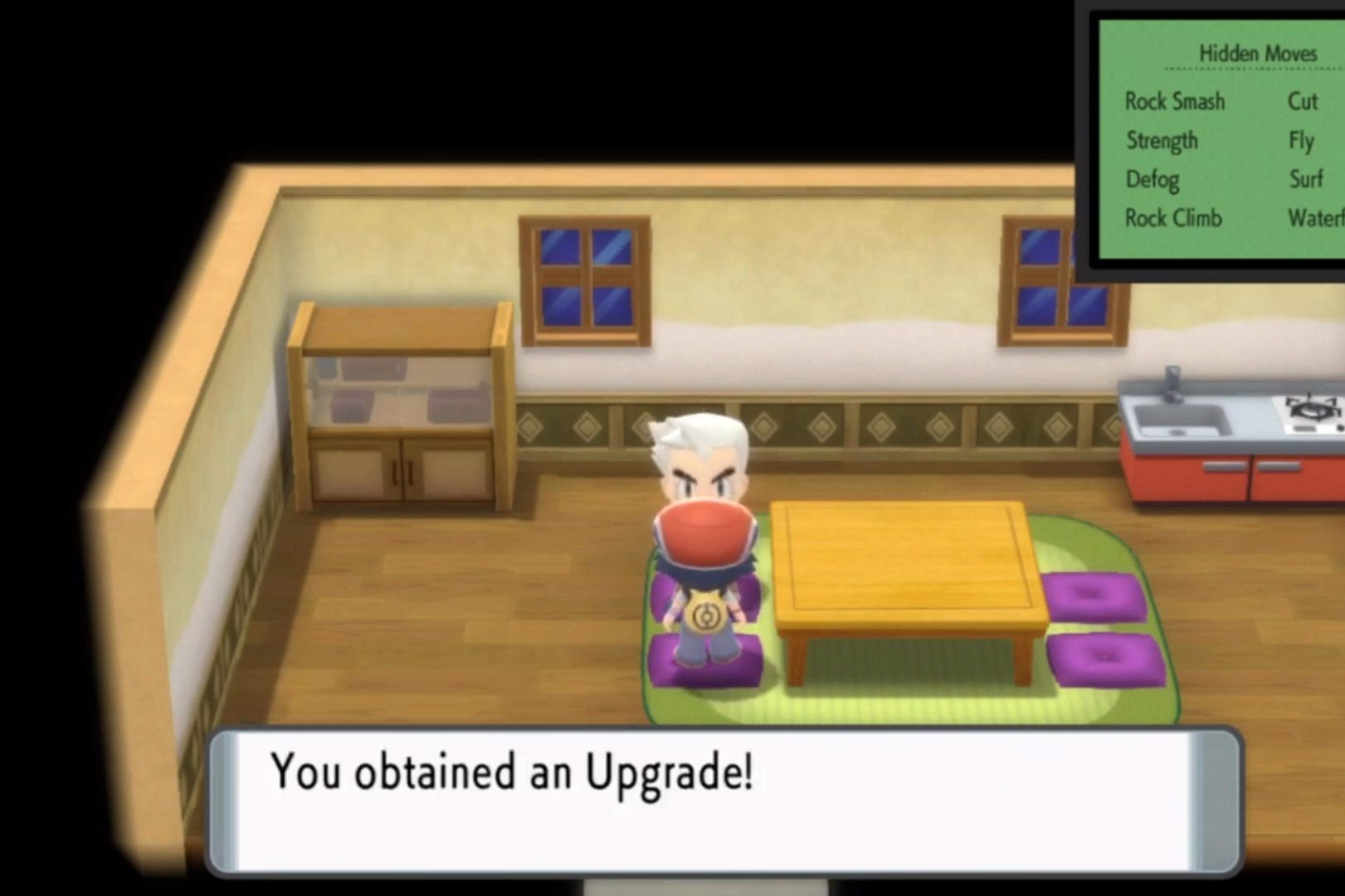 Defeat the Elite Four.
Go to the house Professor Oak is standing in, and speak to him
He will give you the item Up-Grade.
Pokemon BDSP Up-Grade Evolutions
Porygon requires (trade holding Up Grade) to evolve into Porygon2 and then (trade holding Dubious Disc) to evolve into Porygon-Z.
| Base Form | Evolution Requirement | First Evolution | Evolution Requirement | Final Evolution |
| --- | --- | --- | --- | --- |