Diablo 4 Deep Freeze
The Diablo 4 Deep Freeze is a Cold Damage Ultimate Sorceress Skill with a lucky hit chance of 2%. You can upgrade to Prime Deep Freeze, and then once more for the Supreme Deep Freeze upgrade.
Deep Freeze Stats and Upgrades

Deep Freeze

Sorceress
•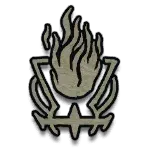 Ultimate Active

Cold
Lucky Hit Chance: 2%
Cooldown: 60
Encase yourself in ice, becoming Immune for 4 seconds, continually dealing 25% damage, and Chilling enemies for 14%. When Deep Freeze expires, it deals 100% additional damage.
Casting Deep Freeze again ends the effect early.

Prime
When Deep Freeze ends, gain 10% of your Base Life as a Barrier for 6 seconds for each enemy you Froze while it was active.

Supreme
When Deep Freeze ends, your Non-Ultimate Cooldowns are reduced by 100%.
Best Builds To Use with Deep Freeze
We have a total of (2) builds that use the Sorceress Deep Freeze Skill. You can view the best Deep Freeze builds below and the complete guide by Clicking/Tapping them.

Best Sorceress Builds
Best Unique Weapons and Armor To Use with Deep Freeze
The best unique equipment to use with Deep Freeze skill in D4 is Frostburn, which is a Unique Gloves.

Best Sorceress Uniques