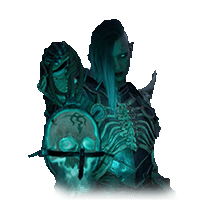 Diablo 4 Necromancer Stats
Best Stats to use for the Necromancer Class in Diablo 4 based on how often they are used in meta builds. We also include how Strength, Dexterity, Intelligence and Willpower affect the Necromancer.
Best Necromancer Stats To Use
The most used stats in Necromancer Class Builds, include Vulnerable Damage, Cooldown Reduction, and Critical Strike Chance stat.
1 Willpower =
0.25% Overpower Damage
0.1% Healing Received
1 Dexterity =
0.025% Chance to Dodge Attacks

Best Stats Tier List