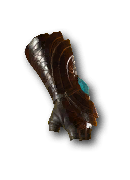 Diablo 4 Frostburn
The Diablo 4 Frostburn is a Unique Gloves usable with Any class.
Critical Strike Chance

Cold Damage

Freeze Duration

Lucky Hit: Chance to Restore Primary Resource

Lucky Hit: Up to a

[15 - 25%]

chance to Freeze enemies for 2 seconds.
You can filter the entire page guide by Class
Best Builds To Use with Frostburn
We have a total of (4) builds that use the Frostburn Unique Gloves. You can click/tap any Frostburn build below to view the complete Build.

Best Builds
Best Malignant Hearts To Use With Frostburn
The best malignant heart to use with Frostburn is Caged Heart of The Unconstrained Beast, which is a Wrathful Type Socket.
Best Unique Weapons and Armor To Use with Frostburn
The best unique equipment to use with Frostburn in D4 is Azurewrath, which is a Unique Sword.