For Honor Berserker Guide, a list of all available Move-sets and Button Combos. All Special capabilities and tiers of feats that are unique to this character.
Berserker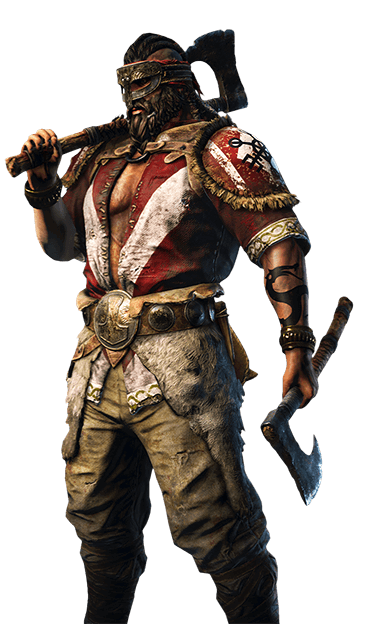 Hero Specific Abilities & Passives
| | |
| --- | --- |
| Faction | Viking |
| Class Type | Assassin |
| Capabilities | Dodge cancel Attack, Charging attacks that can harras enemies, Infinite chain (receives daughtless with 4th hit), Refled Guard (an deflect ability), Some attacks can hit multiple units in a row. |
| Renown | Earn more Renown in 1v1 Battles by eliminating enemy Heroes, and going on character killing  streaks to unlock your feats in a match. |
| Revenge Mode | Boosts Health and Damage. All Attacks are now Uninterruptible. Throws and Parry knock enemies down. Attacks will now be Auto-Parried upon activation. |
| Infinite Uninterruptible Chain | When performing a Chain of more than 4 attacks, your Attacks will now become Uninterruptible. Additionally your Attacks will also cost less Stamina. |
| Defense:Reflex | Your Guard Stance will only remain active for a short amount of time. |
| Infinite Chain Finisher | A Top Heavy Attack that will always ends an Infinite Chain. It also deals extra Damage. |
| Deflect | You can Dodge in the direction of any incoming Attack right just before impact to Deflect it. A Deflect will auto Guardbreaks any attacking enemy. |
| Close Combat | Missing an Attacking strike or a chain or a Head Crusher can be additionally canceled by a Zone Dodge or a Attack. |
| Chain Starter | Your Dodge Attacks can initiate Chain Attacks. |
For Honor Berserker Weapon: Viking Hand Axe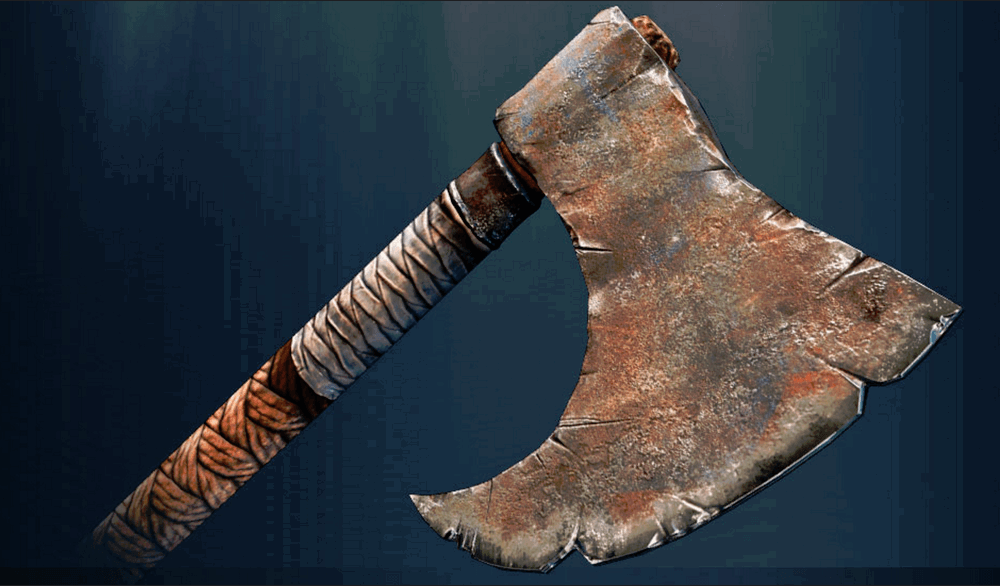 Beserker Feats
Tier 1.
Rush 

– Trigger this to gain movement speed for a short period of time.

Bounty Hunter

 – Passive feats – Gain Stamina and Health when you eliminate another hero.

Stun Trap

 – Trap that stuns enemies.
Tier 2.
Bear Trap – Medium damage trap that will stops victims dead in their tracks.
Revenge Attacks – Attacks fill the revenge meter.
Doom Banner – Nearby enemies have lower attacks and defense while within your range.
Tier 3.
Throwing Axe

 – Throw an axe that inflicts medium damage.
Fury – Raise your sprint speed slightly and defense and attack greatly.

Sharpen Blade

 – Attacks gain Bleeding over a short period of time.
Tier 4.
Fire Flask

 – Throw a projectile at enemy creating a fire area of effect.
Fear Itself – Enemies around you have lower Defenses and attacks.
Berzerker – Greatly raise your Defense, Speed and Attack.
For Honor Berserker Moves
| Type | Name | PC | XB1 | PS4 |
| --- | --- | --- | --- | --- |
| | Dance of the Paired Blades | LMB, RMB or RMB, LMB | RB, RT or RT, RB | |
| | Bear Mauler | RMB, RMB, RMB | RT, RT, RT | |
| | Boar Rush (Not in Guard Mode) | ↑ + RMB | LS↓ + RT | |
| | Head Slicer | W + Space + LMB | LS↑ + A, RB | |
| | Spin Chop | A or D + Space, LMB | LS← or LS→ + A, RB | |
| | Head Crusher | W + Space, RMB | LS↑ + A, RT | |
| | Slashing Rush | S + LMB + RMB | LS↓ + RB + RT | |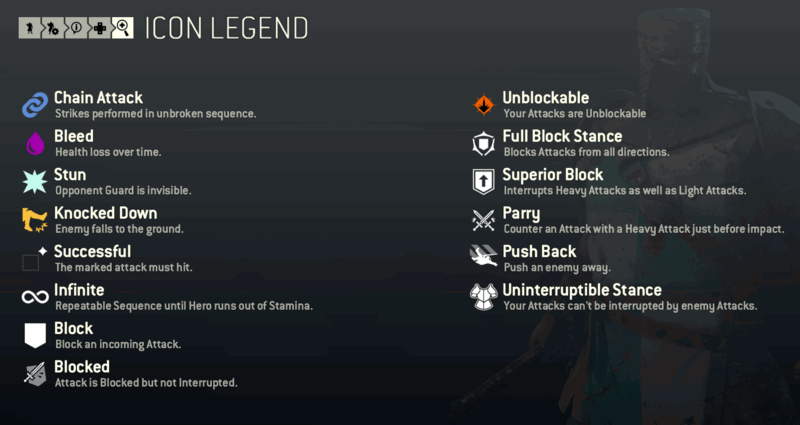 Berserker Gear Build
This section of the For Honor Berserker Guide is focused on Gear Building, below we list the best stats to build on Berserker's Gear. this Character is Extremely difficult to play; arguably the most difficult to use in the game. In hands of an experienced player she can be very intimidating your objective is to beat them down with speed and precision.
Best Berserker Gear Stats Build
Movement Speed
Attack/Stamina
Berserker Counters
This section of the For Honor Berserker Guide will explain a little more about this heroes strengths and weaknesses. Examining the play style and the type of characters that counter this hero.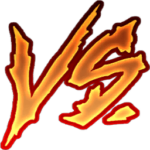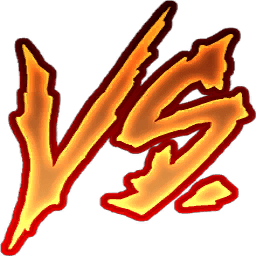 Weak Against
(Weak Versus | Countered By)



Strong Against
(Strong Versus | Counters)


For Honor Berserker Guide Weaknesses & Strengths

 PROS
This Assassin is by far one fo the most aggro and can do tons of damage if given the opportunity.
High Stamina Pool
Fluid Combos/Movesets
High Damage Per Second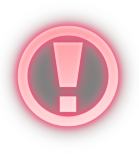 CONS
 This character is another class cannon type, with low health and short range attacks. This hero also requires some experience before you can fully utilize everything.
Short Attack Range.
Low Health Pool.
Slow Heavy Attacks.