Welcome to our list of all the Pokemon you can play in the Pokemon Unite MOBA 5v5 game that will be available on the Nintendo Switch, Andriod and IOS. At the moment, only 10 Pokemon have officially been announced from the Pokemon Presents Trailer that aired on 6/24/2020.
Pokemon Unite Playable Pokemon
Below is a list of Playable pokemon in Pokemon Unite. This pokemon list will be kept up to date as new information becomes available near its release.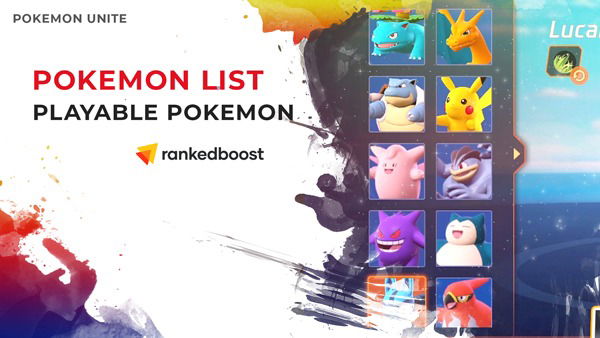 Keep in mind you will start the game as the unevolved versions of these become, and as you level up, your pokemon will begin to evolve into their stronger evolutions. You can view the complete evolution chain of each pokemon with our Evolution Chart for Pokemon Unite.
Venusaur
 Charizard
 Blastoise
 Pikachu
 Clefable
 Machamp
 Gengar
 Snorlax
 Lucario
 Talonflame
For the Complete list including the Evolutions:
[puPokemonList]