The Research Tasks in Pokemon Legends: Arceus are Tasks/Mini-Quests that, when completed, increase your Rank as a team member of the Galaxy Expedition Team and also flesh out details in your Pokedex for the Pokemon you complete said Tasks on. These Tasks range from; catching Pokemon, observing the moves it uses, defeating them with certain moves, etc. Completing these Tasks, as said before, increases your Rank on the Team, which gives you access to new areas for more exploration. We will include a list of the different types of Research Tasks found in PLA.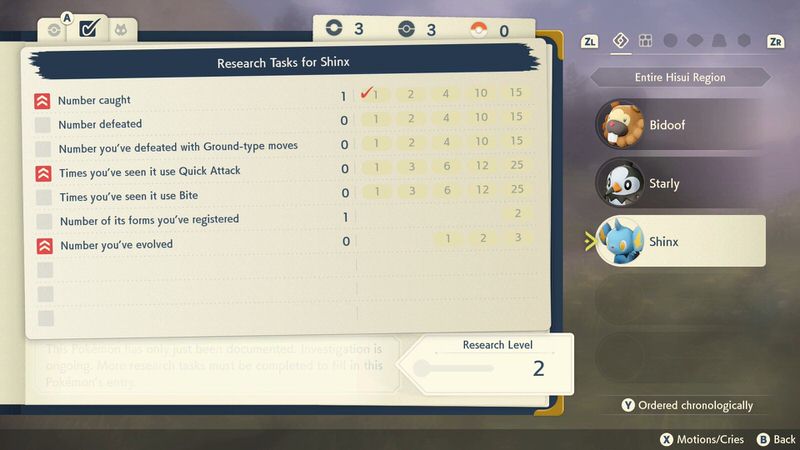 PLA Research Task List
Number of said Pokemon Caught
Number of said Pokemon Defeated
Number of said Pokemon Defeated with a specific Move Type
Times you see a Specific Pokemon use a certain Move
Number of forms of said Pokemon you have registered in Pokedex
Number of said Pokemon you have evolved
You can view every pokemon in the game Research Tasks, using the list below and navigating to the Research Task Section of the guide for that pokemon.