[video_lightbox_youtube video_id="1SKF2iryz3o" width="1280″ height="720″ anchor="https://rankedboost.com/wp-content/uploads/2017/03/solo-queue-elo-boost-video.png" alt="Solo Queue Elo Boost by Ranked Boost"]
LoL Elo Boost
On Summoner's Rift & Twisted Treeline
Ranked Boost sets the bar high, providing an unmatched experience in lol elo boosting services. We offer a hassle-free way to raise your ranking in League of Legends quickly. Providing customers a Personal Dashboard to chat with your booster, choose boost preferences, track progress and spectate live games of your Elo Booster.
Getting Started


It's easy to get started, choose any elo boosting service you need and place your order.

Explore & Customize




Shortly after, you'll be able to log in to your personal dashboard and start customizing your boost.

Tracking & Watching Games Live




Your elo booster will greet you and begin on completing your elo boost service with excellent results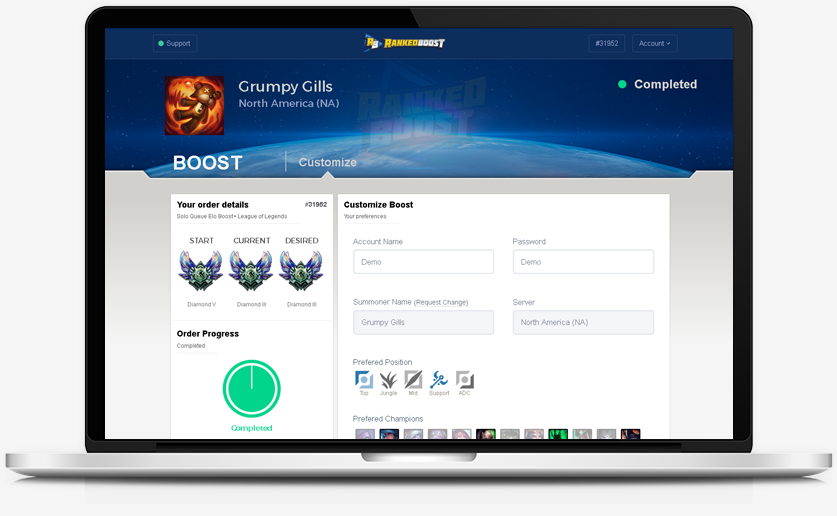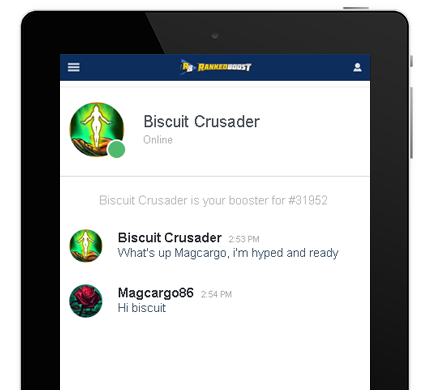 LoL Elo Boosting
Easily keep in contact with Ranked Boost with your league of legends elo boosting order and chat live with the booster completing your order.
Customizing your LoL Elo Boost
Ranked Boost grants you full control over your elo boost. It's easy to customize and keep track along with giving you superb flexibility over your entire elo boosting experience.
Count on the best
Ranked Boost provides a safe and secure platform for customers with every elo boost service. Ranked Boost professional players are flexible, adaptable and most importantly very experienced in raising in the rankings efficiently.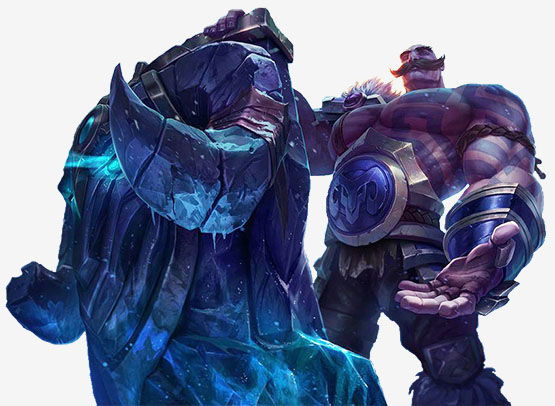 Frequently Asked Questions
Can i still play on my account after buying?
Yes. Do not play Ranked in the game mode of your purchase.
How will i know when it's finished?
You'll get an email notifying you and your boost status will change to "Completed".