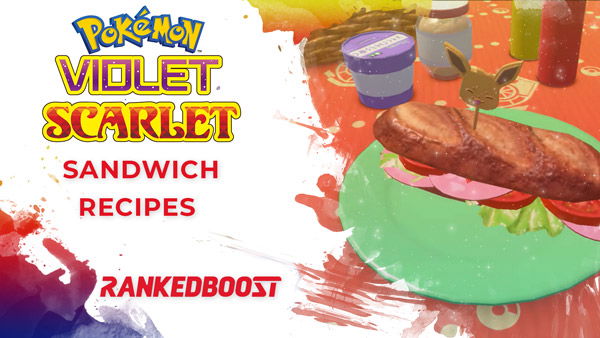 Pokemon Scarlet and Violet Sandwich Recipes
Pokemon Scarlet and Violet Sandwiches are an integral part of the Picnic feature. By strategically placing different fillings, condiments, and picks, you can create a variety of sandwiches that will offer different buffs. These recipes will list the ingredients needed for each sandwich, as well as the corresponding buff it offers.
Pokemon SV Sandwich Recipes List
Each sandwich will give you variety of buffs, including increased catch power, encounter rate, and even raid power.
Catch Power - Increased Chance to catch that Type of pokemon.
Encounter Power - Increased Chance to encounter that Type of pokemon in the wild.
Sparkling Power - Increased Chance to encounter Shiny variant of that Type of pokemon in the wild.
Raid Power - More rewards from Tera Raid Battles
Title Power - likely to find Pokémon with titles
Item Drop Power - More materials found after battle
Humungo Power - More likely to find large Pokémon
Exp. Point Power - More Exp. Points gained
Teensy Power - More likely to find small Pokémon
Egg Power - More likely to find Pokémon Eggs
You can search this Recipe List by:
Sandwich = (Ham Sandwich, Cheese Sandwich, Jambon Beurre, etc)
Ingredients = (Pickle, Olive Oil, Red Bell Pepper, etc)
Effects = (Catch, Encounter, Raid, etc)
Type = (Fire, Water, Grass, Poison, etc)