Pokemon Unite Best Held Items Tier List
Pokemon Unite Best Held Items Tier List, ranking the strongest items for Attacker, Defender, All-Rounder, Supporter and Speedster Role. We also have an overall Tier List, which shows what we consider the most useful Held Items. Items that rank higher within this tier list tend to work on many different roles and are almost always used in the current patch meta.
Pokemon Unite Best Held Items To Use
S TIER

The Best Held Items, almost any role can make use of these.

A TIER

Very Strong Held Items, but not on the same level as S-Tier Items.

B TIER

Good choice and can be viable when used with the right Pokemon Build.

C TIER

An Average choice, middle of the pack neither good nor bad.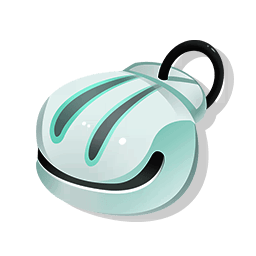 Shell Bell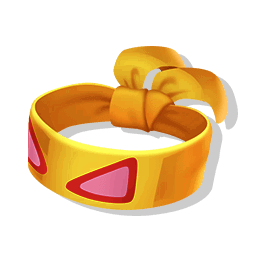 Muscle Band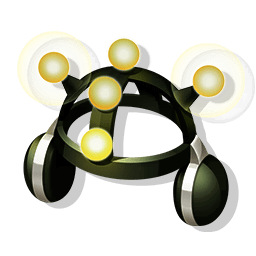 Exp. Share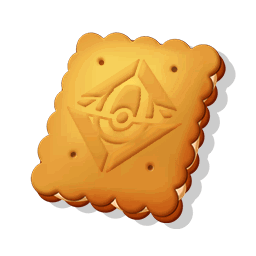 Aeos Cookie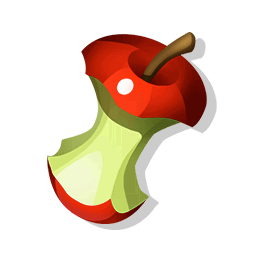 Leftovers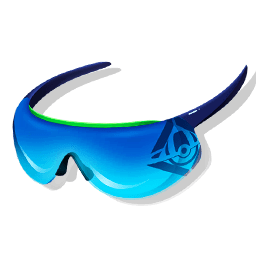 Sp. Atk Specs

Attack Weight
Unranked
These Held Items rankings are still to be determined within this Tier List.
Best Held Items Based on Role in Pokemon Unite
These are the Strongest Held Items based on each Role (Attacker, Defender, Speedster, Supporter, All-Rounder) in Pokemon Unite.
You can view a Role Specific Tier List by Clicking/Tapping the links below.
Best Attacker Held Items To Use
Item
Stats

Sp. Atk Specs

Sp. Atk +0.8 ~ +24, Sp. Atk Upon Goal +8 ~ 16

---

When the Pokémon scores a goal, its Sp. Atk increases by 8/12/16

Attack Weight

Attack +0.6 ~ 18, Attack Damage Upon Goal +6 ~ 12

---

When the Pokémon scores a goal, its Attack increases by 6/9/12

Float Stone

Attack +1.6 ~ 24, Movement Speed +0 ~ 120, Movement Speed Out of Combat +10% ~ 20%

---

Increases movement speed by 10/15/20% when the Pokémon is not in combat

Shell Bell

Sp. Atk +1.6 ~ 24, Move Cooldown -0% ~ -4.5%, HP Heal Amount 45 ~ 75

---

Restore at least 45/60/75 HP when you land an ability. The higher your Sp. Atk, the more HP you recover. ( 10 Second Cooldown ) ~ ( Healing Increased with Sp.Atk )

Muscle Band

Attack +1 ~ 15, Basic Attack Speed +0% ~ 7.50%, Bonus Attack Damage On Hit +1% ~ 3%

---

When basic attacks hit, the damage is increased by 1/2/3% of the opponent's opposing HP

Wise Glasses

Sp. Atk +10 ~ 39, Sp. Atk Percent +3% ~ 7%

---

Increases Sp. Atk by 3/5/7%. ( Healing Increased with Sp.Atk )

Scope Lens

Critical-Hit Rate +0.4% ~ 6%, Critical-Hit Damage +0% ~ 12%

---

Increases the damage of basic attack critical hits. The higher the Pokémon's Attack, the more the damage increases

Razor Claw

Attack +1 ~ 15, Critical-Hit Rate +0.6% ~ 2.1%

---

After the Pokémon uses a move, its next attack deals a minimum of 10/15/20 more damage. The higher the Pokémon's Attack, the more this damage increases. When this item is held by a melee Pokémon, this basic attack also decreases the movement speed of opposing Pokémon for a short time

Choice Specs

Sp. Atk +10 ~ 39

---

Increases the damage of moves by a minimum of 40/50/60 when they hit. The higher the Pokémon's Sp. Atk, the more the damage is increased
Best Defender Held Items To Use
Item
Stats

Rocky Helmet

HP +18 ~ 240, Defense +0 ~ 28, Reflect Damage Max HP% +3% ~ 5%

---

When the Pokémon receives 10% of Max HP damage, damage is dealt to nearby opposing Pokémon equal to 3/4/5% of those Pokémon's max HP

Assault Vest

HP +18 ~ 270, Sp. Def +0 ~ 28, Special Move Shield (Out of Combat) +9% ~ 15%

---

When the Pokémon is not in combat for 7 seconds, they are granted a shield that nullifies Sp. Atk damage equal to 9/12/15% of their max HP.

Aeos Cookie

HP +8 ~ 240, HP Upon Goal +100 ~ 200

---

When the Pokémon scores a goal, its max HP increases by 100/150/200

Score Shield

HP +15 ~ 240, Shield and Focus +5% ~ 10%

---

While the Pokémon is attempting to score a goal, it is granted a shield equal to 5/7.5/10% of its max HP and its goals cannot be interrupted while it is shielded

Buddy Barrier

HP +20 ~ 600, Shield +20% ~ 40%

---

Upon using a Unite Move, the attacker and its lowest-HP ally gain a shield for 20/30/40% of their max health.

Focus Band

Def +2 ~ 30, Sp. Def +0 ~ 30, HP Recover Amount 8% ~14%

---

When the Pokémon drops to low HP, then each second for three seconds, it recovers 8/11/14% of the HP it had lost

Leftovers

HP +16 ~ 240, HP Recovery +0 ~ 9, HP Recovery (Out of Combat) +1% ~ 2%

---

When the Pokémon is not in combat, it recovers 1/1.5/2% of its max HP every second

Weakness Policy

HP +70 ~ 210, Attack +0 ~ 15

---

Increases the Pokémon's Attack for a short time by a minimum of 2/2.5/3% when the Pokémon receives damage. This increase grows larger the more times damage is receiver
Best Speedster Held Items To Use
Item
Stats

Sp. Atk Specs

Sp. Atk +0.8 ~ +24, Sp. Atk Upon Goal +8 ~ 16

---

When the Pokémon scores a goal, its Sp. Atk increases by 8/12/16

Attack Weight

Attack +0.6 ~ 18, Attack Damage Upon Goal +6 ~ 12

---

When the Pokémon scores a goal, its Attack increases by 6/9/12

Float Stone

Attack +1.6 ~ 24, Movement Speed +0 ~ 120, Movement Speed Out of Combat +10% ~ 20%

---

Increases movement speed by 10/15/20% when the Pokémon is not in combat

Shell Bell

Sp. Atk +1.6 ~ 24, Move Cooldown -0% ~ -4.5%, HP Heal Amount 45 ~ 75

---

Restore at least 45/60/75 HP when you land an ability. The higher your Sp. Atk, the more HP you recover. ( 10 Second Cooldown ) ~ ( Healing Increased with Sp.Atk )

Muscle Band

Attack +1 ~ 15, Basic Attack Speed +0% ~ 7.50%, Bonus Attack Damage On Hit +1% ~ 3%

---

When basic attacks hit, the damage is increased by 1/2/3% of the opponent's opposing HP

Wise Glasses

Sp. Atk +10 ~ 39, Sp. Atk Percent +3% ~ 7%

---

Increases Sp. Atk by 3/5/7%. ( Healing Increased with Sp.Atk )

Scope Lens

Critical-Hit Rate +0.4% ~ 6%, Critical-Hit Damage +0% ~ 12%

---

Increases the damage of basic attack critical hits. The higher the Pokémon's Attack, the more the damage increases

Razor Claw

Attack +1 ~ 15, Critical-Hit Rate +0.6% ~ 2.1%

---

After the Pokémon uses a move, its next attack deals a minimum of 10/15/20 more damage. The higher the Pokémon's Attack, the more this damage increases. When this item is held by a melee Pokémon, this basic attack also decreases the movement speed of opposing Pokémon for a short time

Choice Specs

Sp. Atk +10 ~ 39

---

Increases the damage of moves by a minimum of 40/50/60 when they hit. The higher the Pokémon's Sp. Atk, the more the damage is increased
Best Supporter Held Items To Use
Item
Stats

Exp. Share

HP +16 ~ 240, Movement Speed +0 ~ 150, Bonus Passive Experience +2 ~ 4

---

While the Pokémon has the fewest Exp. Points on its team, it gains 2/3/4 Exp. Points per second. However, it will no longer receive shared Exp. Points when its teammates defeat wild Pokémon

Buddy Barrier

HP +20 ~ 600, Shield +20% ~ 40%

---

Upon using a Unite Move, the attacker and its lowest-HP ally gain a shield for 20/30/40% of their max health.

Focus Band

Def +2 ~ 30, Sp. Def +0 ~ 30, HP Recover Amount 8% ~14%

---

When the Pokémon drops to low HP, then each second for three seconds, it recovers 8/11/14% of the HP it had lost

Shell Bell

Sp. Atk +1.6 ~ 24, Move Cooldown -0% ~ -4.5%, HP Heal Amount 45 ~ 75

---

Restore at least 45/60/75 HP when you land an ability. The higher your Sp. Atk, the more HP you recover. ( 10 Second Cooldown ) ~ ( Healing Increased with Sp.Atk )
Best All-Rounder Held Items To Use
Item
Stats

Rocky Helmet

HP +18 ~ 240, Defense +0 ~ 28, Reflect Damage Max HP% +3% ~ 5%

---

When the Pokémon receives 10% of Max HP damage, damage is dealt to nearby opposing Pokémon equal to 3/4/5% of those Pokémon's max HP

Score Shield

HP +15 ~ 240, Shield and Focus +5% ~ 10%

---

While the Pokémon is attempting to score a goal, it is granted a shield equal to 5/7.5/10% of its max HP and its goals cannot be interrupted while it is shielded

Float Stone

Attack +1.6 ~ 24, Movement Speed +0 ~ 120, Movement Speed Out of Combat +10% ~ 20%

---

Increases movement speed by 10/15/20% when the Pokémon is not in combat

Energy Amplifier

Unite Move Charge Rate +0.4% ~ 6%, Move Cooldown -0.3% ~ -4.5%, Unite Move Damage Increase +7% ~ 21%

---

After the Pokémon uses its Unite Move, the damage the Pokémon deals is increased by 7/14/21% for a short time

Weakness Policy

HP +70 ~ 210, Attack +0 ~ 15

---

Increases the Pokémon's Attack for a short time by a minimum of 2/2.5/3% when the Pokémon receives damage. This increase grows larger the more times damage is receiver