The Charm Lost In The Swamp Request Guide
Reward
5x Iron Chunk, 1x Grit Gravel
Where To Find The Charm Lost In The Swamp Request in PLA
Where To Find Request
Speak with Yojiro at the Sludge Mound camp in Crimson Mirelands.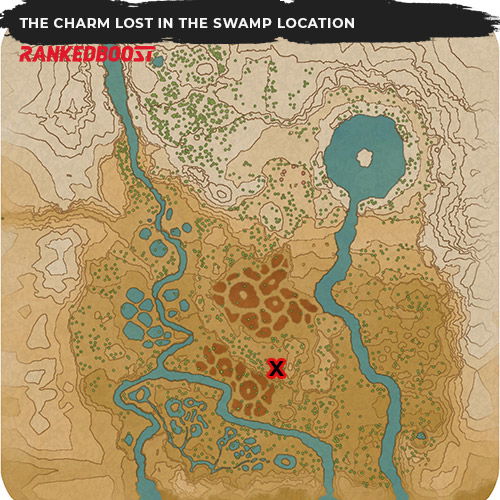 How To Complete The Charm Lost In The Swamp Request in PLA
How To Complete
There's a small island in the middle of a swamp, where you will find a shining object in the water. Approach it to fight a Hippowden and complete the request.