For Honor Warden Guide, a list of all available Move-sets and Button Combos. Also learn about all of the Special capabilities, as well as the different ranked tiers of feats unique to this specific character.
Warden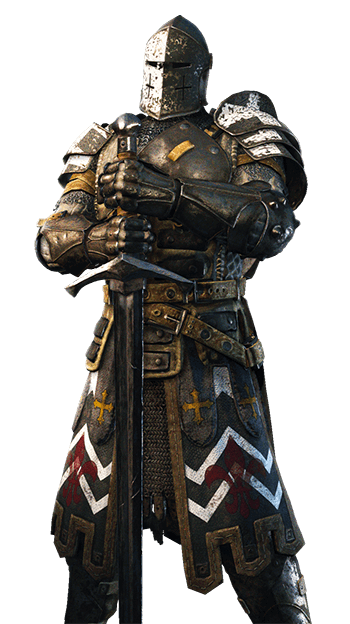 Hero Specific Abilities & Passives
| | |
| --- | --- |
| Faction | Knights |
| Class Type | Vanguard |
| Capabilities | Unblockable Shoulder Bashing attack and has Strong Interruption Throws and Abilities |
| Renown | Earn more Renown in the fights you are outnumbered in, by controlling objectives, and by also eliminating enemy soldiers to unlock your character's feats in a match |
| Revenge Mode | Boosts Damage and Health values. All your Attacks are now Uninterruptible. Throws and Parry knock enemies down. Attacks are also Auto-Parried on activation. |
| Light Attack Combo | Second Side Light Attack is always guaranteed if the first one hits. |
| Crushing Counterstrike | Top Light Attack has a Superior Block property while during the Startup of it. You can use it to counter attack. The Attack will becomes Unblockable after a counter initiates |
For Honor Warden Weapon: Longsword

Nobushi Feats
Tier 1.
Come at Me

 – Passive feats – You'll gain more Renown from kills, however you'll receive more damage.

Conqueror 

– Passive feats – Allows you to capture & upgrade control zones quicker.

Body Count

– Passive feats – Killing soldiers grants you Stamina & Health.
Tier 2.
Thick Blood – Receive immunity from normal bleed damage.
Fiat Lux – Throw a flash grenade that completely blinds enemies for a couple of seconds.
Inspire – Passive feats – Close-by allies deal more damage, and soldiers will fight faster.
Tier 3.
Takedown – Your Throws will make foes fall to the ground.
Pugno Mortis – Throw an explosive projectile that deals damage over an area.
Second Wind – Restores some health.
Tier 4.
Morale Booster – For a short duration improve your allies attacks.
Stalwart Banner – Nearby allies will continuously restore health.

Catapult

 – Call a catapult strike over an area.
For Honor Warden Moves
| Type | Name | PC | XB1 | PS4 |
| --- | --- | --- | --- | --- |
| | Vanguard's Advance | LMB, LMB, RMB | RB, RB, RT | R1,R1,R2 |
| | Guardian's Assault | LMB, RMB | RB, RT | R1,R2 |
| | Warden's Wrath | RMB, RMB | RT, RT | R2,R2 |
| | Rushing Slash (Not in Guard Mode) | Up + RMB | LS (down) + RT | |
| | Crushing Counterstrike | Mouse/up + LMB | RS (up) + RB | L3(up)+R1 |
| | Shoulder Bash | W,S,A,D + Space, MMB (hold) | LS + A, X (hold) | L3+X+square (hold) |
| | Shoulder Bash Mix Up | LMB, MMB (must hit), LMB | RB, X (must hit), RB | |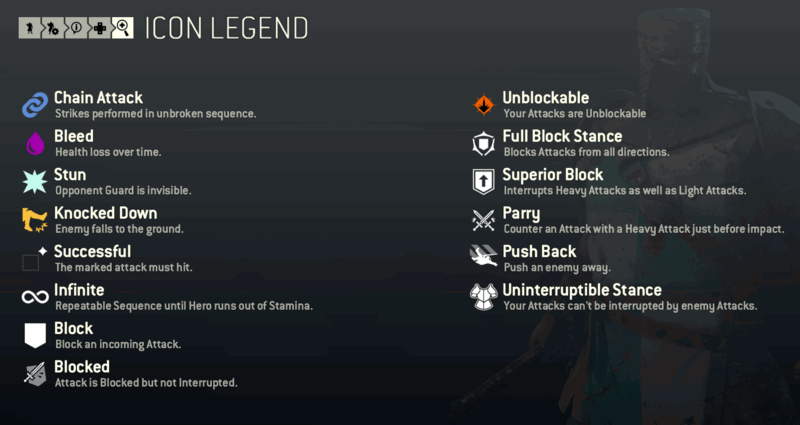 Warden Gear Build
This section of the For Honor Warden Guide is focused on Gear Building, below we list the best stats to build on Warden's Gear. The best character for new players easy to play and straight forward, and very aggressive. With experience, you can completely destroy overly-defensive opponents.
Best Warden Gear Stats Build
Offensive Stats – Attack/Movement Speed
Defensive Stats – Stamina/Defense
Warden Counters
This section of the For Honor Warden Guide will explain a little more about this heroes strengths and weaknesses. Examining the play style and the type of characters that counter this hero.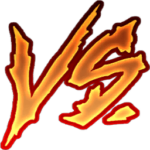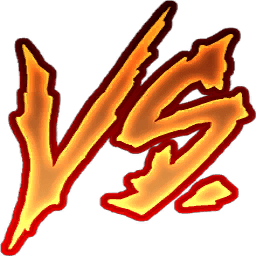 Weak Against
(Weak Versus | Countered By)


Strong Against
(Strong Versus | Counters)

For Honor Warden Guide Weaknesses & Strengths

 PROS
This knight is not only an excellent beginner character but easily one of the best 1v1 heroes in the game.
Easy To Play, Difficult To Master.
Easy To Use Combos, that can be started in multiple ways.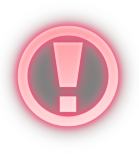 CONS
 Even though this hero is easy to pick up and play, mastering this character will take time. However, we still recommend players give this character a try since he is among the best heroes in the game.
No Specific Strengths (Example: Speed, Damage, Range).
Heavy Attacks Are Easy To Counter.