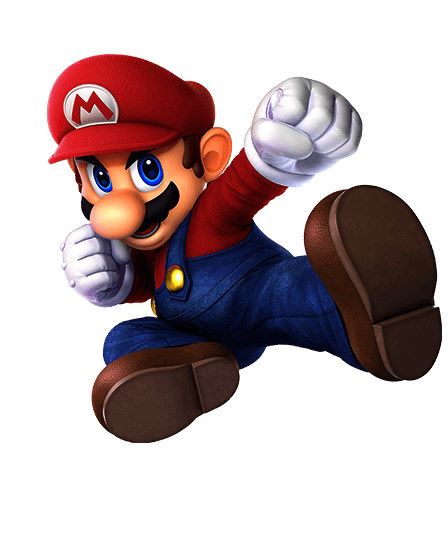 Mario
Super Smash Bros Ultimate Mario is from the Mario Series and ranks as a A Tier Pick (Strong). This How To Play Mario Guide details the Best Spirits to use and highest Stats. This character is in the Medium Weight Class and has a Average Run Speed, Super Fast Air Speed, Average Dash Speed. You unlock Mario by playing as Ness in the VS. Game Mode.
| | |
| --- | --- |
| Weight | |
| Air Speed | |
| Fall Speed | |
| Run Speed | |
| Dash Speed | |

Weight
Medium
Rank: 27-29

Air Speed
Super Fast
Rank: 12-17

Fall Speed
Average
Rank: 50-52

Run Speed
Average
Rank: 32

Dash Speed
Average
Rank: 37-42
Super Smash Blog Entry

Mario is an all-around fighter who uses his wide variety of techniques to respond to any situation. In Super Smash Bros. Ultimate, he shows up in his Wedding tux and his Builder outfit, and Cappy even makes an appearance!
Mario Counter Matchups
The best character matchups for Mario in SSBU, the most reliable counter picks Mario is Weak Against are Lucina and Marth. However, Mario is Strong Against Bowser, King K. Rool, and Charizard.
Mario Best Moves
Here you can view the Best Mario Moves based on Frame Startup (How fast the move is), this includes Neutral, Dash, Tilt, Smash, Aerial and Special Move Attacks.
| Best Moves | Frame |
| --- | --- |
| UpB | 3 |
| Nair | 6 |
| Uair | 7 |
| Technique | Description |
| --- | --- |
| Reflecting | It's possible to reflect projectiles and items. The strength, and speed of reflected things goes up, making them more dangerous. If you get in a reflecting war with another fighter, the power of the reflected thing can increase and break through your reflecting move. |
| Wall Jumping | While touching the wall in the air, you can kick off the wall in the opposite direction by flicking L Stick away from the wall. |
| Flip | The cape and super sheet can play havoc with your opponents. Avoid attacks by turning the opponent around. Prevent opponents from returning to the platform. Reflect projectiles back the way the came. Keep in mind that the super sheet has greater vertical coverage. |
| Final Smash | Description |
| --- | --- |
| Mario Finale | Spawns a huge stream of flames that will drag characters sideways. |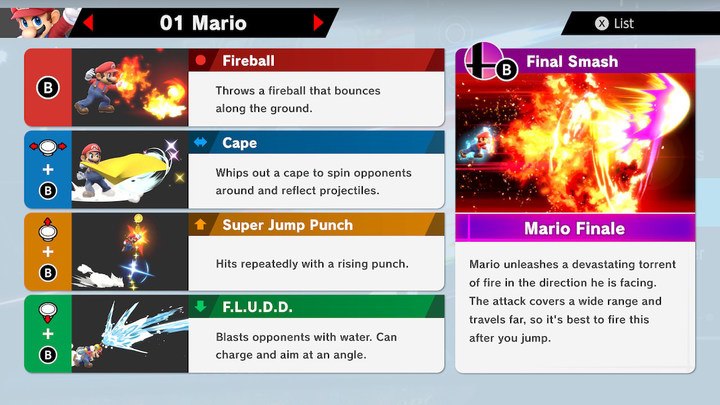 All Alternate Mario Costumes in SSBU
Images of all Alternate Costumes.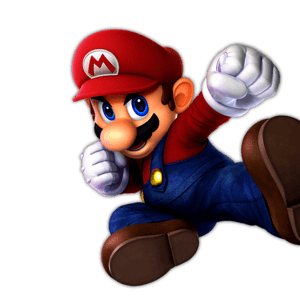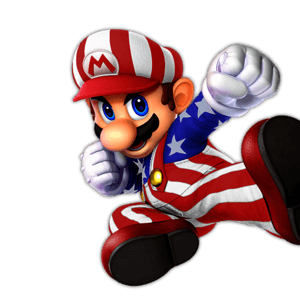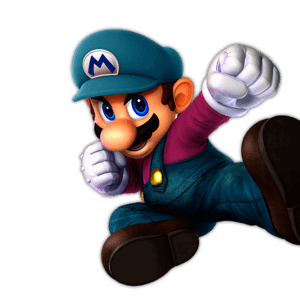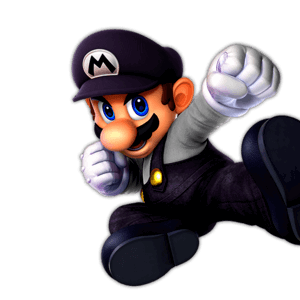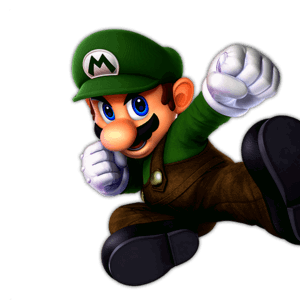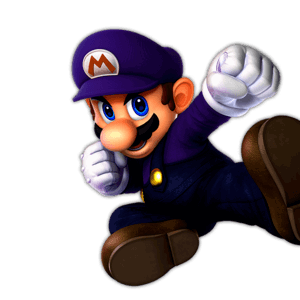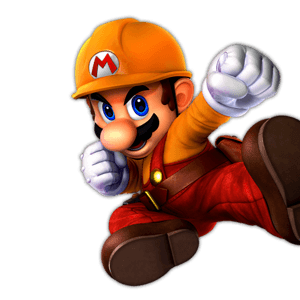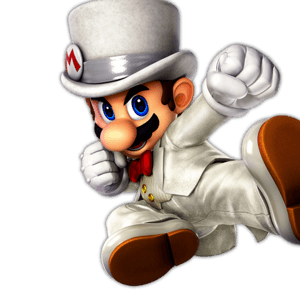 Best Spirits for Mario
These are the Best Primary and Support Spirits to use with Mario based on their Moves and playstyle.
| Best Mario Spirits | Spirit Name |
| --- | --- |
| Primary Spirit | Chun-Li |
| Support Slot 1 | Ricky |
| Support Slot 2 | Rock Mario |
| Support Slot 3 | Weezing |
Improves physical strength, overall punching power, and fire attacks.
You can learn more about Spirits HERE.
How To Unlock Mario In SSBU
You can Unlock Mario from playing VS. Matches, Classic Mode and World of Light Game Modes In Super Smash Bros Ultimate.
World of Light Unlock Method - 1st Character (World of Light)
Cassic Mode Unlock Method - Original 8
VS Mode Unlock Method - Play Ness
You can learn more about the fastest way to unlock Mario HERE.