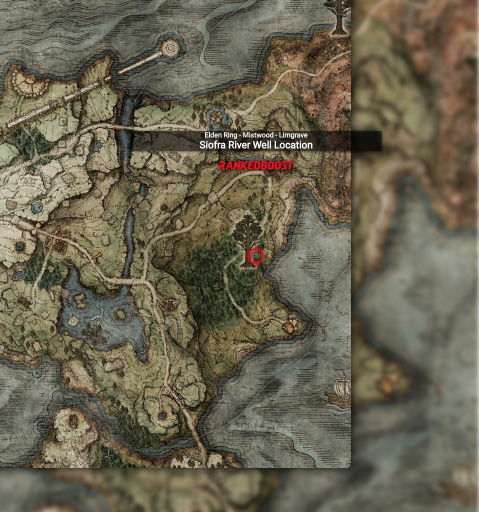 Elden Ring Siofra River Well is a location found within the Limgrave Region. This Siofra River Well guide will detail Where To Find Siofra River Well and its Site of Graces, Bosses, Merchants, Items, Weapons, and points of interest within the Location.
Elden Ring Siofra River Well Items
List of Items you can find in the Siofra River Well location in Elden Ring.
Siofra River Well Items
Items
Effect
Where To Find

Ghost Glovewort 1

Upgrade

Strengthens renowned ashes to +1

Smithing Stone 4

Upgrade

Strengthens armaments up to +12

Furlcalling Finger Remedy

Multiplayer Item

Reveals cooperative and competitive multiplayer signs.

Bloody Finger

Nerijus,

Recusant Henricus

,

Stormhill

Shack,

Anastasia, Tarnished-Eater

, Merchant Kalé,

Twin Maiden Husks

,

Roundtable Hold

,

Stormveil Castle

,

Patches

/">

Patches

,

Murkwater Cave

,

Siofra River

,

Nokron

,

Eternal City

,

Festering Fingerprint Vyke

,

Raya Lucaria Academy

,

Old Knight Istvan

, Rileigh the Idle,

Great Horned Tragoth

Soap

Consumable

Cleans off filth and other accumulations on the body while also slightly reducing poison buildup.

Items List