Welcome to our Pokemon Sword and Shield Starter Pokemon, here you can view all 3 of Starter Pokemon for Gen 8 and their evolutions in Pokemon SS. As is tradition each starter is either Water, Grass and Fire, this may change after evolution and may gain an additional Elemental Type.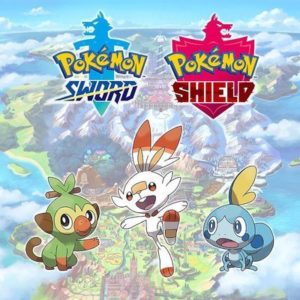 Pokemon Sword and Shield Best Starter Pokemon
The Pokemon Sword and Shield Best Starter Pokemon can be decided based on the early Gym Leaders Types, for example, if the first gym uses Grass so starting with the Scorbunny Pokemon(FireType) we allow you to progress through the game more easily. You can also decide based on the Stats such as SP ATK, ATK, SPD and or their Moves List if they have the option to learn some powerful moves.
Stage 1 (First) – The Starter Pokemon species line.
Stage 2 (Second) – The second stage of the evolutions.
Stage 3 (Third) – The third stage of the evolutions.
Types (Fire, Water, Grass, etc) – Determines the pokemon strengths and weaknesses.
Level Requirement (→16, →32, →42) – The level requirment to trigger an evolution.
You can view our other Pokemon S&S Guides below.