Welcome to our World of Warcraft Classic Restoration Druid Build, this Healing Spec Guide can be used in both PVP and PVE content for Classic WoW. We detail what stats you should prioritize on for this Talent Build and a complete Skill Tree you can follow from level 1-60.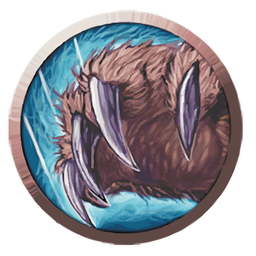 Restoration Druid Best Race
Each faction only has one option for the Druid Class, in terms of PVP they both have their strengths so you kinda get what you get based on your faction of choice. Tauren has Warstomp can help with peel, however, Nightelf has stealth which is good for getting away from the enemy.
Best  –   Night Elf,  Tauren
Average  –
Weak  –
Not Available –   Gnome,  Undead,  Humans,  Dwarves,  Troll,  Orc
World of Warcraft Classic Best Restoration Druid Build
Restoration Druid Stat Build
We always recommend on any healer spec + Healing Power and this is no different for the Restoration Druid Builds in WoW Classic. Primary Stats The best gear stats for Restoration as much healing power as you can get and some spell crit chance helps and then start stacking intellect, while Secondary Stats these are some important stats for healers since you need to never run out of mana if you are to be a good healer, Spirit and MP5 help with this, and then we have Other Stats these are borderline useless for this spec, but rather have this instead of nothing.
Primary Stats  [+ Healing Power] – [Spell Crit Chance] – [Intellect]
Secondary Stats  [Mana Per 5 Seconds] – [Stamina] – [Spirit]
Other Stats [Strength] – [Agility]
WoW Classic Restoration Druid Talent Build Guide
We consider this to be the Best Restoration Druid Talent Build to use in WoW Classic, this skill tree spec will worth in both PVE and PVP. When playing PVP you can opt to be the Flag Runner or pocket heal the Flag Runner, and in PVE as long as you keep your party health from getting to low you should have an easy time. You will spend almost all of your talent points within the Restoration Tree with just 5 in balance to pick up Nature's Grasp talent.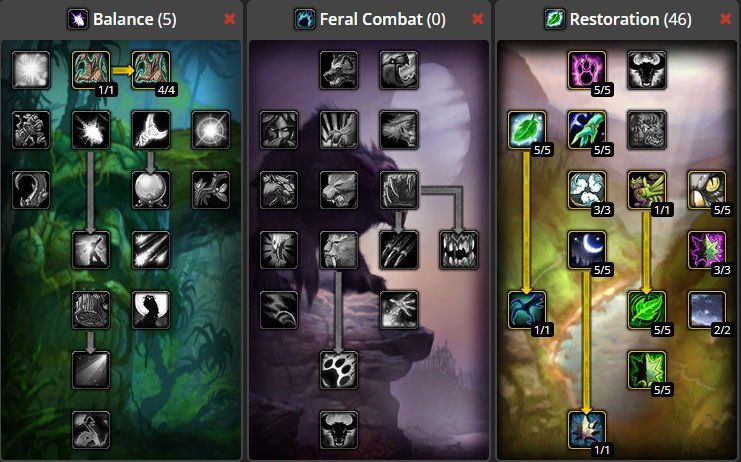 Strength and Weaknesses
Below we list some of the Pros and Cons / Strength and Weakness of the Druid Class in general.
Strength – Good for both PVP and PVE.
Strength – Strong Healing Spec.
Strength – Stealth Class.
Strength – Lots of Mobility.
Weakness – Mana Hungry Spells.
You can view even more WoW Classic Druid Build Guides by Clicking/Tapping the links below.
You can view more WoW Classic Class Guides by Clicking/Tapping the links below.