Welcome to our World of Warcraft Classic Feral Combat Druid Build Guide, this Talent Spec can be used for easy 1-60 levelling and PVP in Classic WoW. We discuss what we think is the best stat to get for this build and provide you with an image of the complete Talent Skill Tree, so you can maximize the Spec damage and have an easy solo levelling experience with the game.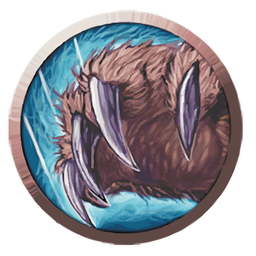 Feral Combat Druid Best Race
Your choices are limited to Tauren for Horde and Night Elf for Alliance, we don't think it worth choosing between faction just for the better race. As such you should choose the faction you are most comfortable with and work with that race since both are great options for this class.
Best  –   Night Elf,  Tauren
Average  –
Weak  –
Not Available –   Gnome,  Undead,  Humans,  Dwarves,  Troll,  Orc
World of Warcraft Classic Best Feral Combat Druid Build
Feral Combat Druid Stat Build
The Feral Combat Druid Builds in WoW Classic make great use of both Strength and Agility as best gear stats you will want to stack. Primary Stats Aside from Agility and Strength, Attack Power and Crit Stike Chance are very strong with this Talent Spec, while Secondary Stats you can go wrong with Stamina and Intellect helps with mana which you will need, while Spirit provides out of combat health regen, and then we have Other Stats when it comes to the druid class you can never have too much mana, but this stats isn't needed.
Primary Stats  [Attack Power] – [Crit Strike Chance] – [Agility] – [Strength]
Secondary Stats  [Stamina] – [Intellect] – [Spirit]
Other Stats [Mana Per 5 Seconds]
WoW Classic Feral Combat Druid Talent Build Guide
We recommend using this Feral Combat Druid Talent Build for levelling in WoW Classic, you can however also use this in PVP Battlegrounds. This is the talent tree we suggest players use if they plan to do a lot of PVPing mostly because of 3 factors, Easy Leveling, Solid PVP Spec and has a low gear dependence. This makes Combat Feral in our opinion a good starter druid spec for any player new to this class.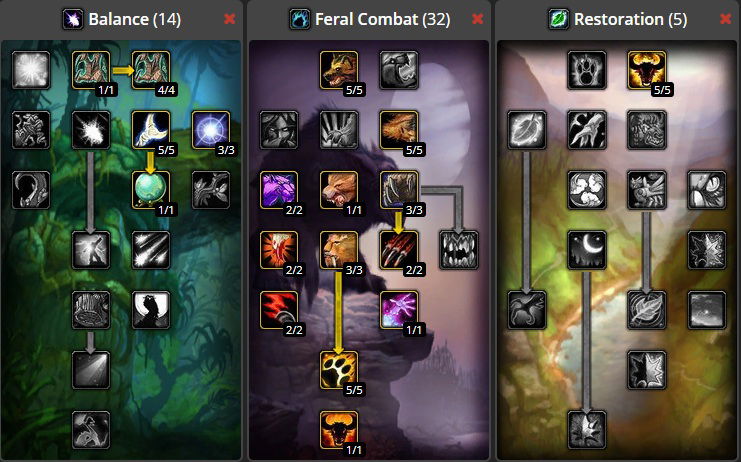 Strength and Weaknesses
Below we list some of the Pros and Cons / Strength and Weakness of the Druid Class in general.
Strength – Easy 1-60 Leveling.
Strength – Can Self Heal.
Strength – Stealth Class.
Strength – Easy Solo Leveling Class.
Strength – Solid PVP Spec.
Strength – Low Gear Dependence.
Weakness – Mana Hungry Spells.
You can view even more WoW Classic Druid Build Guides by Clicking/Tapping the links below.
You can view more WoW Classic Class Guides by Clicking/Tapping the links below.