Welcome to our World of Warcraft Classic Balance Druid Build, this Talent Spec Guide was made for PVE Dungeons and Raids use in Classic WoW. We have the Best Gear Stats you should stack to maximize damage and an image of what we consider to be the Best Balance Skill Tree Guide.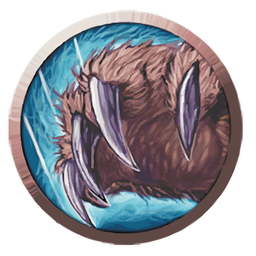 Balance Druid Best Race
There really isn't much of a choice when it comes to Races for Balance Druid, unless you count between factions.
Best  –   Night Elf,  Tauren
Average  –
Weak  –
Not Available –   Gnome,  Undead,  Humans,  Dwarves,  Troll,  Orc
World of Warcraft Classic Best Balance Druid Build
Balance Druid Stat Build
For the Balance Druid Builds in WoW Classic your best gear stats will be some Spell Hit to avoid missing and after that as much Damage as you can get. Primary Stats Stats like Spell Crit Chance, Spell Damage and even Intellect are all valuable stats, while Secondary Stats these can be helpful such as stamina giving HP and MP5 helping with mana problems from casting mana hungry spells, and then we have Other Stats these don't add much but in most cases are better then nothing.
Primary Stats  [Spell Hit] – [Spell Critical Strike] – [Spell Damage] – [Intellect]
Secondary Stats  [Mana Per 5 Seconds] – [Stamina] – [Spirit]
Other Stats [Strength] – [Agility]
WoW Classic Balanced Druid Talent Build Guide
The Best Balance Druid Talent Tree Build to use in WoW Classic, we made this with PVE in mind such as Raids/Dungeons. One of the biggest problems with Balance his the mana hungry spells, with that in mind we will be grabbing any talent we can to help with your mana problems will encounter. The rest will be focused on increasing your Damage and Crit Strike Chance with spells where we can.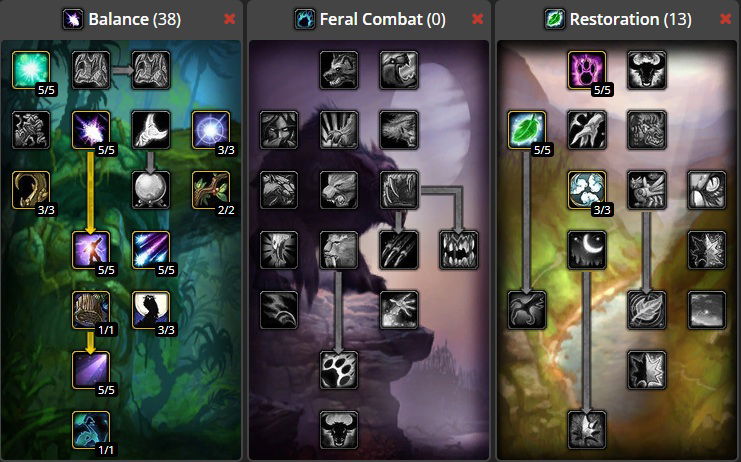 Strength and Weaknesses
Below we list some of the Pros and Cons / Strength and Weakness of the Druid Class in general.
Strength – Easy 1-60 Leveling.
Strength – Good Self Healing.
Strength – Stealth Class.
Strength – Lots of Mobility.
Weakness – Mana Hungry Spells.
You can view even more WoW Classic Druid Build Guides by Clicking/Tapping the links below.
You can view more WoW Classic Class Guides by Clicking/Tapping the links below.