Welcome to our World of Warcraft Classic Arcane Mage Build Guide with details on the Best Stats to use and what Race you should choose when playing this Spec. Players can use this in both PVE and PVP, however, you find that this Aracne Talent Spec Build for WoW Classic Patch 1.12 is more suited for Player VS Player battlegrounds. This is mainly due to the many Spell Damage Buffs and Spell Casting Buffs you will receive from the Aracne Talent Tree, combo this with the Best Race such as Troll and its Berskeing Racial Trait and you can melt opponents really fast.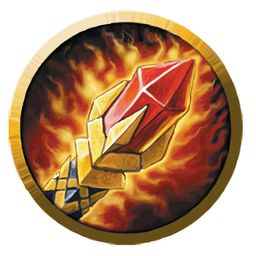 Arcane Mage Best Race
If you view our other Mage Builds you will not be surprised when we recommend Gnomes and Trolls as the Best Races to use for the Arcane Mage Spec Build. This is because of the racial traits that work so well with mages happen to be the Trolls Berserking which increases cast speed. The Gnomes ability to remove snares is also huge for mages in PVP and the free +5% more INT is a nice bonus.
Best  –  Gnome,  Troll
Average  –  Humans,  Undead
Weak  –
Not Available –  Night Elf,  Orc,  Tauren,  Dwarves
World of Warcraft Classic Best Fire Mage Build
Arcane Mage Stat Build
The Best Stats for Arcane Mage Builds in patch 1.12 are standard like with the other 2 builds Spells Damage is king and the likes of other Spell related stats are the must. Core Stats are the most important stats for an Arcane Mage Build, while Secondary Stats are very strong and improve on the builds overall damage. Lastly, we have Other Stats these can be picked up if none of the other stats are available and are mostly a small benefit to your overall build.
Core Stats  [Spell Damage] – [Spell Hit (10%)] – [Spell Crit] – [Spell Penetration]
Secondary Stats  [Intellect] – [Stamina]
Other Stats  [Spirit] – [Mana Per 5 Seconds]
WoW Classic Arcane Mage Talent Build Guide
This a Talen Build for Arcane Spec Mages, following this skill tree path will maximize your Aracne Build in patch 1.12. This spec is considered the weakest of the 3 and you will likely find some success with it in PVP, however, you can use it for whatever you want. If you are all about PVP content then we recommend using a Frost Mage Build or if you are going to play a lot more PVE Dungeon then Fire Mage Build is what we recommend.
Strength and Weaknesses
Below we list some of the Pros and Cons / Strength and Weakness of the Arcane Mage Class. Keeping this mind will better help you decide if this playstyle is right for you.
Strength – Free Food, Mana Pots and Water.
Strength – Strong Damage Buffs and Casting Spell Buffs.
Weakness – Even though you are mostly specced in Arcane most of your damage is coming from Frost.
Weakness – Lack of Self Healing Abilities.
Weakness – Lacks Crowd Control (CC).
You can view even more WoW Classic Mage Build Guides by Clicking/Tapping the links below.
You can view more WoW Classic Class Guides by Clicking/Tapping the links below.