This news article will be updated every time there is any new information or any changes in regards to LoL when does season 11 Start. You can see updates at the bottom of this page when they are announced.
When does Season 11 Start LoL? It's the question many have but only RIOT knows the answer to the LoL Season 11 Start Date.

Official announcements by Riot have been made in the past. But like the previous years, they can't make any promises of the exact date this early!
Riot will always announce the Season Start Date ahead of time, this gives LoL Players plenty of time to ready themselves for LoL Season 11 Start. Remember that when LoL season 11 starts all players will go through a soft elo reset and placement matches. This helps with the rush of new ranking placements at the LoL Season Start.
LoL When Does Season 11 Start

LoL When does season 11 start, is the season 11 Start date even announced? The answer to those questions is very important for players that want to get ahead start on the Ranked Flex Queue leaderboards.
LoL Season 11 Start Date
Season 1

Started

on July 13, 2010

Ended 

on August 23, 2011
Season 2

Started

on November 29, 2011

Ended 

on November 12, 2012
Season 3

Started

on February 1, 2013

Ended 

on November 11, 2013
Season 4

Started

on January 10, 2014

Ended 

on November 11, 2014
Season 5

Started

on January 21, 2015

Ended 

on November 11, 2015
Season 6

Started 

on January 20, 2016

Ended 

on November 8, 2016
Season 7

Started 

on December 8, 2016

Ended 

on November 7, 2017
Season 8

Started 

on January 16, 2018

Ended 

on November 12, 2018
Season 9

Started

on January 23, 2019

Ended 

on November 7, 2019
Season 10

Started

on January 23, 2020

Ends

on November 10, 2020
Season 11
Expected to

Start

in January 2021
Expected to

End

in November 2021
View The Season 11 End Rewards!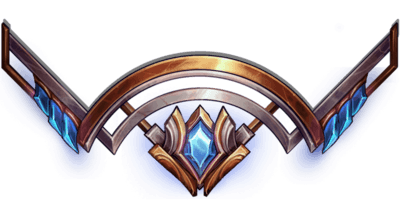 LoL Season 11 Start Date is projected to start around January 2021. This is possibly subject to change, even RIOT has trouble announcing when they plan to Start Season 11 LoL.
What Happens After The LoL Season 11 Start Date?


What Is Preseason and How Does It Work?
When does preseason start and end? Great question! After Season 10 ends we enter into a pre-season phase until LoL Season 11 begins.
For starters, Rankings earned in Preseason will carry over into LoL Season 11 Start. You'll also notice that elo decay doesn't occur, which means you don't have to feel as pressured to play ranked so your elo doesn't drop to a lower division.
Believe it or not, it's a great time to get practice in and play ranked during this phase. Generally, it lasts for 2-3 months after a season ends. This gives Riot all the time they need to prepare for the next season start. This includes lots of balance changes and overall game updates that are all scheduled to be released during the preseason.
The more games you win during your Season 11 Start placement matches the higher you will rank this Season.
(This includes any rankings you received during Preseason)


When Season 11 Starts in League of Legends all players will have to complete 10 placement Matches (Solo Queue, Flex 5v5).
Qualify Your Account For Season Rewards At LoL Season 11 Start.
Pre Season Updates
Learn about Riots Upcoming Changes To League of Legends!
Conclusion
The League of Legends season 11 will start on the January 2021, Since season 10 ended around that date. That gives players close to 30 days to prepare.
We will continue to keep this article updated with the latest news, so if there are ANY changes to LoL When Does Season 11 Start date you will see it below in our Update Log.
LoL Season 11 Start Update Log:
Update: The LoL Season 7 Start date is still predicted to be sometime during 15-25th of January 2017. With Riot's recent announcement that Solo Queue will not be coming out after all, there is no reason why LoL Season 7 start date should be delayed.
Update: Riot has confirmed the Ranked 5v5 team will be available for League of Legends players again. Since Ranked 5v5 was reintroduced during Season 6, There is no reason for Season 7 Start Date to be delayed.
Update: During the Season 7 Pre-Season Riot has introduced thier new "Flex Queue". This Ranked Queue is ment to replace the current Ranked Team Queue and allow player more freedom to play even if they do not have enough players. It was announced that later on in the LoL Pre-Season they would release Solo/Duo Queue.
Using a LoL Tier List find the Best Champions To Play and rank up in Ranked Dynamic Queue.