Profile Insignia is a League of Legends Season Reward based on the highest Tier/Ranking you've achieved at the end of the season.
The Profile Insignia season reward is displayed on your profile within the league of legends client, everyone that looks at your profile will see your Insignia below your Summoner Name. It will also display on select LoL Websites such as OP.GG and LoLKing.
Profile Insignia

(Gold Profile Insignia season reward displaying to all players who view your account via the League of Legends Client.)
How Do I Get The Profile Insignia?
Ranked Queues players can earn the profile Insignia are as follows: Solo Queue • 3v3 Ranked Queue • 5v5 Ranked Queue
League of Legend Ranking/Tiers that are eligible for the Profile Insignia are as follows: Bronze • Silver • Gold • Platinum • Diamond • Master • Challenger 







---
 The League of Legends profile Insignia reward is given to players who have reached any of the mentioned ranked ratings before the end of season. Each Profile Insignia is unique and based on the Ranked Tier you achieved.
When Do I Get My Profile Insignia Season Reward?
Season 8 is will end in December and you will have your 2018 Season 8 Rewards Unlocked before the end of December.
---
Banner Trim Season Reward And The New LOL Client
With riots newest client, players ranked trims will show slightly different this season. below you can find what the old versions looked like on the legacy client.
---
Profile Banner Trim
These are "NO LONGER AVAILABLE" and were the previous rewards players earned for their profile. They were known as League of Legends Profile Banner Trim, however, since the Client update, they have been replaced with the NEW Profile Insignia.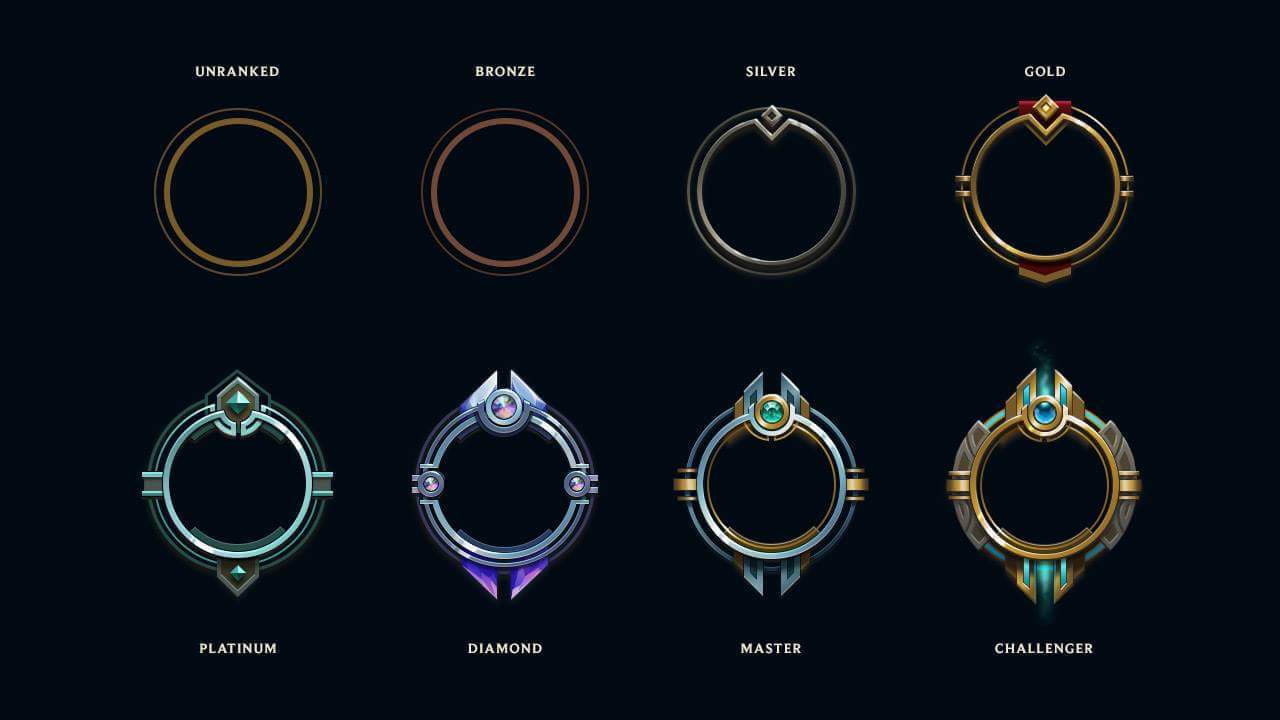 Silver

Gold

Platinum

Diamond

Master

Challenger

View all of the League of Legends Season Rewards.
Unlocking The Profile Insignia Season Reward
Rank Up in Solo Queue using our LoL Tier List and Unlock Season Rewards