This is our guide on Fossil Pokemon in Pokemon Sword And Shield. In this guide, you will learn what Fossils are, where do you find them, what are the combinations of Fossils, and how to revive them. Fossils in past Pokemon games worked a little differently than these. Mostly there would be two or three Fossils that could be found. Instead, this game allows you to use multiple Fossil pieces to create a brand new Pokemon.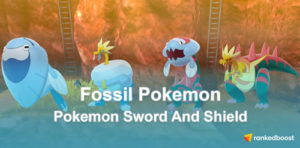 How To Find Fossils In Pokemon Sword And Shield
There are multiple ways to obtain Fossils, but two of them are finite resources. However, one of them can give you infinite resources. Depending on your version of the game, some of these Fossils will be harder to acquire.
Digging Duo (I highly recommend using the Skill Brother because he is capable of obtaining all of the Fossils regardless of your version)
Stow-On-Side NPC (There is an NPC inside the Pokemon Center in Stow-On-Side that will give you a couple of Fossils)
Wild Area Of Dusty Bowl (Fossils can be found here, but are limited)
Note: There is one type of Fossil lying on the ground near Cara Liss on Route 6.
How To Revive Fossil Pokemon In Pokemon Sword And Shield
You will want to bring them to Professor Cara Liss.

She is on

Route 6 near the exit going towards Stow-On-Side

.

If you speak with her while having the correct combinations of Fossils, she will offer to revive them.
If you do not have the right Fossils, she will instead talk about Fossils. You will have the option to give her two Fossils, and these will determine which Pokemon you will receive, choose carefully. She will give you another chance to change your mind if you are not sure about your selection.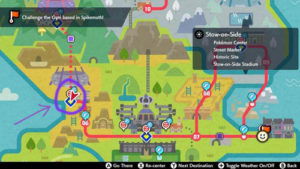 List Of Fossil Pokemon
Below is a list of the Fossil Pokemon in Pokemon Sw & Sh along with what Fossils are needed to revive them.