Yu-Gi-Oh Duel Links Vagabond Is a character who doesn't speak in duel links and visually appears to be a clone of the character from Yu-Gi-Oh The Tag Force Series. He rarely pops up in the Duel World to Challenge you.

Who is he?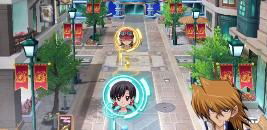 YuGiOh Duel Links Vagabond will spawn in Duel World and if approached he will remain silent and offer to Duel you. However, the deck he uses will be a deck to challenge you.
Vagabond Deck Challenges and Reward

He will have a predetermined deck and challenge upon entering the dueling phase. If you win him in the duel you will gain alot of experience (x3 more) more than what you acquire from beating Standard or Legendary duelist depending if you won or lost the challenge.
The Vagabond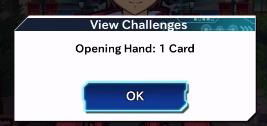 He rarely appears, so when he does it'll be good to take on the duel challenge to gain extra experience, it's a way to boost your experience in duel links.

Below is a list of all the vagabond challenges with the amount of experience gained from winning or losing and the details on the challenge.
List of The The Vagabond Challenges In Yu Gi Oh Duel Links
| Challenge | The Details | XP for win | XP for loss |
| --- | --- | --- | --- |
| No Special Summons | Not Available | 1300 | 1050 |
| Smaller Trap/Spell Zone | The fields left and right Zones are made unusable. | 1300 | 1050 |
| Smaller Monster Zone | The middle Zone is made unusable. | 1500 | 1250 |
| Start with 1k LP | Not Available | 1700 | 1450 |
| No Monster EffectActivation | Not Available | 1700 | 1450 |
| Opening Hand: 2 Cards | This excludes the normal draw, if the player goes second. | 1700 | 1450 |
| Trap/SpellCards Set at Start | Duel starts with him Setting down 3 Trap/Spell Cards from his Main Deck to their field. Both players proceed to draw their opening hands. Then the appropriate Skills apply (if you choose any) before the 1st turn player starts their Main Phase in the duel. | 1500 | 1250 |
| Opening Hand: one Card | This excludes the traditional draw phase, if the player goes second. | 2500 | 2250 |
| Start with 3 Opponent Monster Cards | The Duel starts with him placing down three monsters from his Main Deck on the field. Both players proceed draw their opening hands. Then the appropriate Skills you chose apply (if you choose any)  and before the 1st turn player starts their Main Phase in the duel. | 1500 | 1250 |
| Starting Hand: 3 Cards | This also excludes the traditional draw, if the player goes second. | 1100 | 850 |