Welcome to our Red Dead Redemption 2 Stats List for PS4, XBOX1, and PC. You can view the Arthur Stats in Red Dead 2 such as Health, Stamina and Dead Eye meters all of which are leveled up and improved in various ways.
Health
Stamina
Dead Eye
Strength
Dexterity
Instinct
Grit
Red Dead Redemption 2 Arthur Stats
Below we have a complete list of Red Dead Redemption 2 Arthur Stats and how to level them up. We have also included additional information on how these stats can be affected by things such as weather and weight.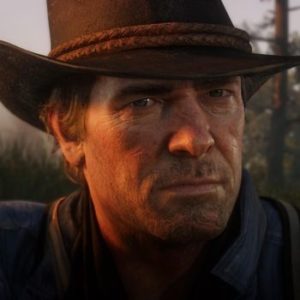 Arthur Stats
How To Raise
Health
Stamina
(Stamina is limited, and is affected by weight, fatigue, and temperature.)
Dead Eye
Level 1 – Allows Slowdown.
Level 2 – Allows you to paint targets and unleash a barrage of shots.
Level 3 – Allows you to manually pick your shooting points.
Level 4 –
Level 5 –
Strength
Dexterity
Instinct
Grit
Did You Know? By carrying the Iguana Scale in his personal Satchel, Arthur will take less damage while riding on horseback