This is all of the information we have on Nature Day in Animal Crossing New Horizons. Nature Day in each Animal Crossing game is always a bit different from each other in small ways, but they all have the same concept; Celebrating Nature.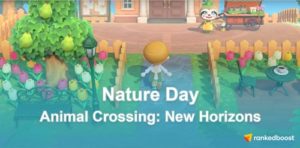 What Is Nature Day In ACNH
The Nature Day event runs from April 23rd – May 4th, during this time you will have small events to take part in, such as planting Shrubs or watering Flowers for extra Nook Miles.
Once more information becomes available this page will be updated.
Who Is Leif?
Leif is a Sloth who made his first appearance in New Leaf as a shop owner. He ran a small gardening shop that sold Sapling and Flowers when upgrading the Nooklings store, Leif's shop was added on to theirs. When your town became infested with weeds, Leif would ask for your help with plucking most of them or offer to pluck some of them for you, this usually would not happen unless you do not touch the game for months, or you time traveled too far into the future.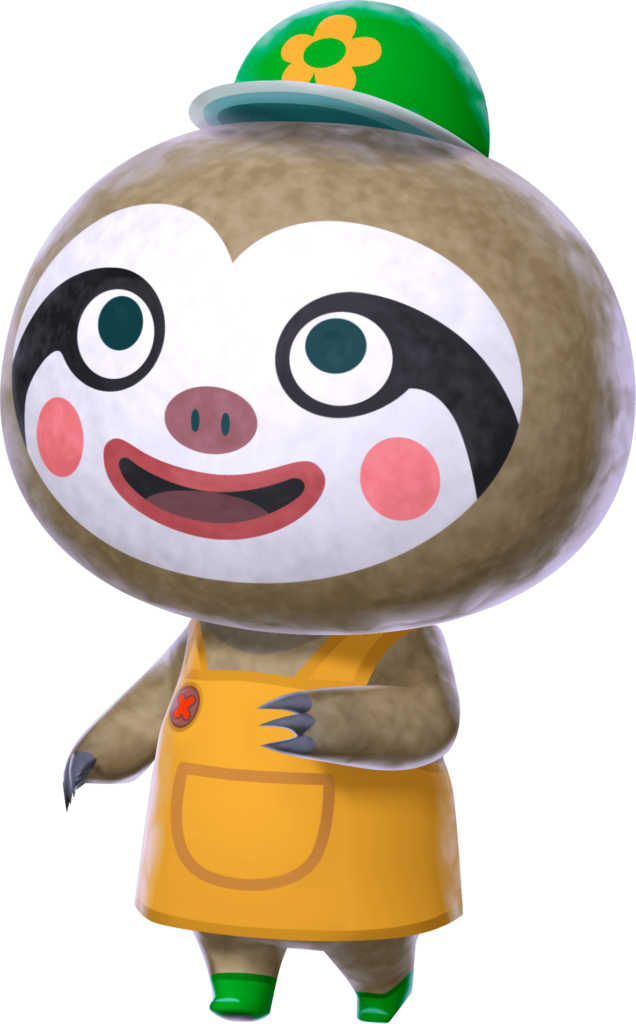 As Leif makes his return for the Nature Day event, he will appear on the plaza selling items randomly during this event, the same way Kicks or Label does. This list of items he sells include the following.
Azalea (Pink and White)

Hydrangea (Blue and Pink)

Tea Olive (Orange and Yellow)

Hibiscus (Red and Yellow)

Camellias (Red and Pink)
Holly (Red)

Rare flowers you can not find at Timmy And Tommy's (Flowers you don't have in your town can appear here and his stock changes every visit)
Note: Leif says he will pay double the price for weeds (20 Bells Each) lying around your town; however, Leif doesn't stick around the entire time of the event and will leave randomly, and will appear as such. I recommend stocking up on Shrubs and Flowers before he goes.
All Nook Miles+ Rewards For Nature Day In ACNH
Below is a list of all the Nook Miles+ Rewards that come with the Nature Day event in Animal Crossing New Horizons. This list will be updated as soon as more information becomes available.
Plant 3 Shrub Starts (1,000 Nook Miles+)

Send Gratitude with Flowers (1,000) (Give or send Flowers to a Villager)
Decorate with Flowers (750)
Plant Windflower Bulbs (1,000) (These can be any kind of Flower, it just so happens this is a Windflower)
Wear a Flower (1,000)
If you are looking for Nook Miles Activities, they are below.
Nook Miles Activities are not connected to a certain event, this activity can be completed on any day you can obtain Shrubs from Leif.
|   | Shrubbery Hubbubbery |   |
| --- | --- | --- |
| Activity | Nook Miles | Titles |
| Plant 1 Shrub | 100 | Verdant/Wonder |
| Plant 5 Shrubs | 300 | Unrestrained/Sentinel |
| Plant 20 Shrubs | 1000 | Surprising/Snake |
DIY Recipes For Nature Day
As far as we are concerned, Nature Day does not have an entire set of DIY recipes like Bunny Day, but instead you gain access to Hedges through Tom Nook as soon as you complete a Nature Day activity.
Hedge Recipe (Talk to Tom Nook after completing a Nature Day activity, (Example: Plant 3 Shrub starts) and he will give you the Recipe.)