Welcome to our Warcraft 3 Reforged Best Maps List, here you can view the most played and popular WC3 Custom Maps. You will most likely see many of these wc3 maps hosted already, for the ones you do not see you will have to download those. We have organized this list by the following types of custom maps: Tower Defense, Survival, Strategy, Hero Defense, Hero Arena, RPG, Minigame, Tag and MOBA.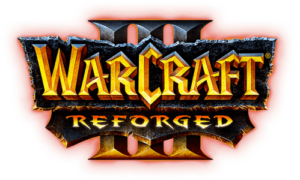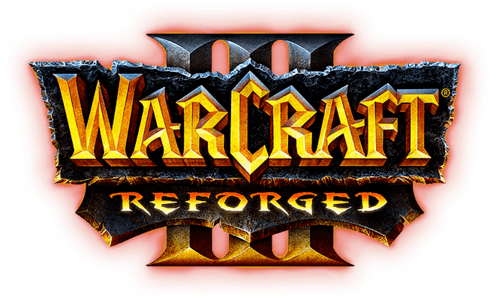 Warcraft 3 Best Maps
When it comes to the Best Warcraft 3 Maps you can expect to see some of the classics such as DotA and Footmen Frenzy, these were among the most popular at one point and eventually many went on to become their own game and development team. Since the DotA Allstars map is the most popular we decided to add a section of maps like DotA in Warcraft 3 to the list.
Best Tower Defense Maps (TD) – Legion TD – Wintermaul Wars – Castle Fight – Green TD – Line Tower Wars – Element TD – Tropical Tower Wars – Mafa TD – Zoator TD – Gem TD
Best Survival Maps – Island Troll Tribes – Fortress Survival – Werewolf Transylvania – Jurassic Park Survival – SWAT the Aftermath
Best Strategy Maps – Footmen Frenzy – Azeroth Wars – Risk Devo – Broken Alliances
Best Hero Defense Maps – Enfo's TS – Hero Line Wars – Protect the House
Best Hero Arena Maps – Pudge Wars – Angel Arena – Warlock – Rabbits vs Sheep – Ultimate Dragonball
Best RPG Maps – The Black Road RPG – DBZ Tribute – Twilight's Eve ORPG – Final Fantasy RPG – Guilds of Hyppos RPG – Monster Master ORPG
Best Minigame Maps – Uther Party – Area of Ice Escape – Run Kitty Run
Best Tag Maps –  Tree Tag – Vampirism – Sheep Tag – Troll and Elves – Island Defense – Kodo Tag
Best MOBA Maps – DotA Allstars – Fight of Characters – Battle Stadium DON – Battleships – Battle Tanks
Best Custom Maps
Information

DotA Allstars
The first MOBA of its kind and what would later become DOTA 2(Steam) and League of Legends(Riot Games), this WC3 custom map 5v5 battle arena plays more like DOTA 2 then LoL, players may even recognize some of the characters in playstyle similarity. This map will always be considered a classic based on its influence within the custom maps community and the gaming industry as a whole.

League of Legends Official Website



Footmen Frenzy
Footmen Frenzy was very popular WC3 Custom Map in its hay day, since then it really hasn't found that much success. As far as I'm aware the original map creators haven't gone off and made their own game based on the design of this map like many others have.

At the start, you choose from one Hero and use that and a constant spawning group of units to battle it out against other players in the centre of the map, where items and weapons can also be purchased for your hero. This map can be played 1v1v1v1 or as it more commonly played 3v3v3v3


Legion TD
One of the most popular TDs, and one that allows the players to send enemy units at other players creating a PVP element to the custom TD map. The developers of the map went on to make their own standalone game which can be found on steam.

Element TD
If you are looking for a solid and simple Tower Defense game to pick up and play look no further then Element TD, a strongly recommended pick for anyone who enjoys TD or even players new to the game genre. The original creators have worked on a standalone version of the game that can be found on Steam and Mobile Devices.

Wintermaul
Another very popular TD map, one which allows players to build their towers to control how the enemy waves will approach. This small but unique mechanic to Wintermaul helps sets it apart from TDs like Element where you only have specifically designated spaces to place your Towers.

Other Popular Warcraft 3 Reforged Custom Maps
This is a list of Popular WC3 Maps, these range from Tower Defense (TDs), MOBA, various forms of ORPG Maps based on Anime like DBZ and OnePiece. We will list many of our favourites and the communities most downloaded custom maps.
Castle Fight – (Tower Defense) – Two teams defend a castle by creating Units that will defend against enemy spawning Units.
Pokemon Defense Final – (Tower Defense) – Using pokemon you train you can fight other players.
Line Tower Wars – (Tower Defense) – A popular TD map made for Player Versus Player gameplay.
Vampirism Fire – (Escape) – Similar to a game almost everyone has played Hide and Seek.
Kodo Tag – (Escape & Survival) – Survival game building structures to help with you surviving.
Angel Arena – (Battle Arena) – A simple and fun battle arena where players select a hero and battle it out, the first team to reach 100 kills win.
You can view more Warcraft 3 Guides by Clicking/Tapping the links below.