| | | |
| --- | --- | --- |
| Max CP | 739 | |
| Attack | 105 | |
| Defense | 76 | |
| Stamina | 92 | |
KM
Buddy Candy Distance

2 KM
Egg Hatch

Buddy Size

Pokemon GO NidoranM Evolutions

NidoranM is the unevolved form, It first evolves into it's First Evolution using 25 Candy. Then it evolves into it's Final Evolution a Poison and Ground type pokemon using 100 Candy. Their primary scaling attribute is Attack.
↓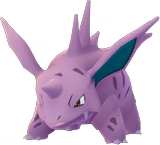 25 Candy
Poison
ATK

137+32

DEF

111+35

STA

156+64

CP

1393+654
↓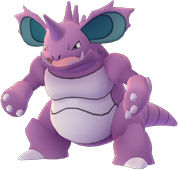 Pokemon GO NidoranM Moves
Poison Sting
Quick Move
Sludge Bomb
Charge Move
Moves highlighted in green deal more damage from Same Type Attack Bonus
What is Pokemon GO NidoranM Weak Against
It's Weak to Ground and and more Type Moves. However, it will take less damage from and is resistant to Bug, Fairy, Fighting and more Type Moves.
Weak Against
Ground
1.4x
Psychic
1.4x
Strong Against
Bug
0.71x
Fairy
0.71x
Fighting
0.71x
Grass
0.71x
Poison
0.71x