Pokemon GO Gym Badges serve as mementos of your adventures, you can earn these by interacting with the many Gyms around the world. As you level up your badges, those specific locations will give better item rewards the higher your gym level when you spin the PhotoDisc.
Everything You Need To Know About Pokemon GO Gym Badges
Each Gym has its own Badge.
Badges work as Reputation in regards to the specific Gym.
Feeding Pokemon and Battling them level up your rank for that Gym.
Will be able to soon Obtain the various versions of Lugia Legendary Gym Badge
The Higher Your Badge Rank the Better the Item Drops.
This Post is currently a Work In Progress and will be updated as soon as more information is available.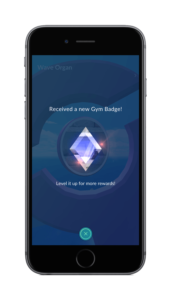 You can also LEVEL UP your Gym Badges by doing one of the following:
Gym Badge Leveling Methods
Battling
Giving Berries to Pokemon in the Gym
Spinning the Photo Disc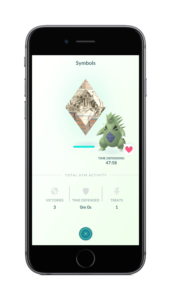 You can earn the opportunity to receive Bonus Items and Increased Rewards from Gyms by raising the level of your Gym Badge.
Pokemon GO Gym Badge Levels
| Gym Badge Levels | Description |
| --- | --- |
| Basic | – |
| Bronze | – |
| Silver | – |
| Gold | – |
| Gym Badges | Rank Requirements |
| --- | --- |
| Hours Defended | 10 -> 100 -> 1000 |
| Berries Fed | 10 -> 100 -> 1000 |
| Raid Battles Won | 10 -> 100 -> 1000 |
You can learn more about the NEW ITEMS from the Links Below
Have a look at the New Technical Machines Items used to teach you Pokemon Fast/Charged Moves.