Pokemon GO Generation 3 Egg Hatching Chart, this is a list of all the Gen 3 Egg Pokemon that can hatch from 2KM, 5KM and 10KM Eggs.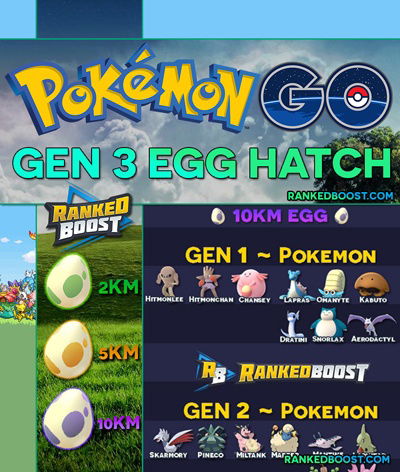 Similar to the previous generations you have come to know, you can expect to get starter pokemon and even some of the Strongest Gen 3 Pokemon in the game from eggs.
This is based loosely on the current gen 1 egg hatching chart. The assumption is using the Pokedex IDs you can determine what KM egg the Pokemon will likely hatch from. This is still subject to change when new information becomes available.
(THIS POKEMON GO GEN 3 EGG HATCHING CHART PROVIDED IS BASED ON THE PREVIOUS GENERATION HATCHABLE POKEMON.)
(THIS WILL BE UPDATED WITH THE NEWEST EGG HATCH DATA AS SOON AS IT BECOMES AVAILABLE.)
These are the new GEN 3 Pokemon Hatches that have been spotted so far.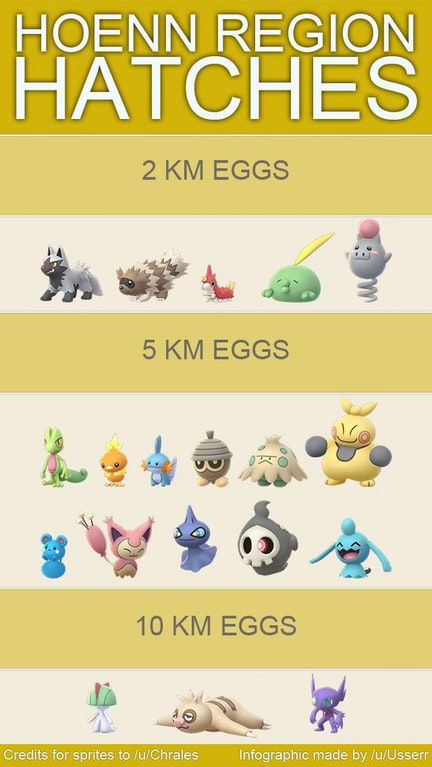 Below is our Pokemon GO Gen 3 Egg Hatching List, sorted by KM's listing every Pokemon you will receive from each type of egg.
Pokemon GO Generation 3 Eggs