List of Pokemon GO Cheats, Tips & Strategies players use currently to Level Up Fast in Pokemon. We also have included some tricks many players use to find Pokemon locations. All of these cheats are harmless and are meant to help players achieve more out of their game-play experience.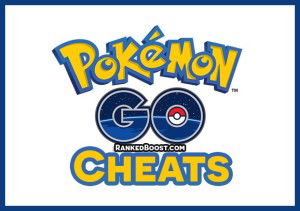 I also have decided to add a guide for the Pokemon GO Name Change option. Not every player is aware of this, so i decided to add it here since it's a very important tip for players.
Pikachu Starter Pokemon GO Easter Egg
Regular Starter Pokemon




Starter Pokemon Easter Egg


When you start for the first time, you get the option of 3 starter Pokemon.

Charmander,

Bulbasaur &

Squirtle will spawn near you when you first enter the map screen.
Players found this Pokemon GO easter egg out fast. There is a fourth option as your Starter Pokemon, Pikachu

 can be obtained as a starter choice using this In Game Easter Egg.
Activating This Easter Egg
When the first 3 starters Pokemon spawn, simply don't catch them instead either walk away or wait long enough and Pikachu will spawn.

Eevee Evolution Names Easter Egg
Players have discovered a useful Pokemon GO Easter Egg that forces Eevee to evolve into the Evolution you want!



It works like this, for example, if I was to name my Eevee the nickname "Rainer" right before I decide to evolve it. It would evolve into Vaporeon the water type and strongest of the 3 Eeveelutions.
You can choose the evolution with names of the 3 trainers from the Original Anime. This is so darn useful it fills like a Pokemon GO Cheat.

| | | |
| --- | --- | --- |
| Rainer | = | Vaporeon |
| Sparky | = | Jolteon |
| Pyro | = | Flareon |
| Sakura | = | Espeon |
| Tamao | = | Umbreon |
Pokemon GO Hacks
Most of the hacks currently available don't work or will eventually stop working due to updates. This section will focus on Pokemon GO hacks still available and working, as well as any known Bugs & Exploits players are taking advantage of right now.
Try using the Ingress App to find Spawn Spots and Pokestops!
Ingress can also be used as a tool to perform the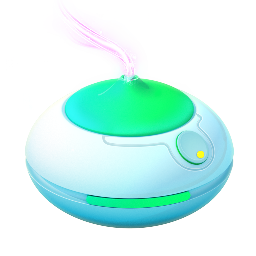 Incense Cheat/Exploit.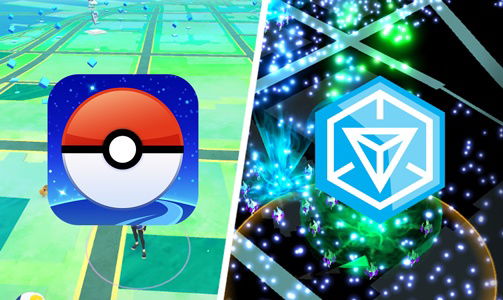 Niantic used data from their older game called "Ingress" for their Pokestops & Spawns.
For example, "Portals" in Ingress translate into Pokestops.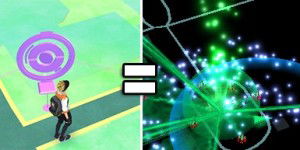 The white dots you see are likely places that Pokemon will spawn in the area.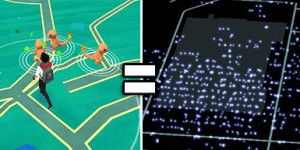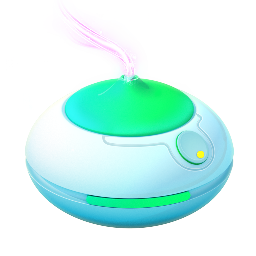 Incense Exploit
You know how incense's are always spawning

Pidgeys &

Rattata you ever wondered why exactly it is doing this?
To put it simply its where you live, cities and rural area's are the biggest "Habitat" or "Biome" as some may know it in Pokemon Go.
The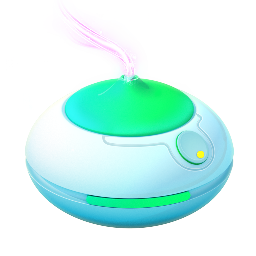 Incense Pokemon GO Cheat will allow you a chance to Spawn Any Pokemon In The Game, instead of just pidgey and rattata.
This Is What You DO.
You need to be at least 1KM away from any sort of Biome/Habitat.
The Item Incense will spawn pokemon based on your biome.
(Areas with No Habitat or Biome are usually far from the city. Cruise Ships appear to be the most ideal form in which players are using this Incense Pokemon GO Cheat is used.)
This Is Where Ingress Comes In Handy.
When you open your Ingress App you can find out if you are truly 1 KM away from any Biome/Habitat.
When you view the Ingress Map make sure you cannot see any white dots.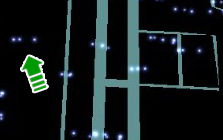 If you cannot see any white dots, this means you are out of any biomes.
Activating your incense away from any data to draw on, will cause it to begin randomly spawning any Pokemon in the game.
Name Change Pokemon GO
This doesn't really have a place in Pokemon GO cheats, the difficulty lays in knowing that this was even an option. (Note) You can only do this once, Niantic allows players in Pokemon GO to change their name "once" after that this option is gone.
Step 1. Enter the Main Menu by pressing the menu icon.
Step 2. Press the Setting icon located near the top of the Main Menu Screen.

Step 3. Select the Pokemon GO Name Change Option (Note: You can only do this once).

Step 4. Time to change your Pokemon GO Name.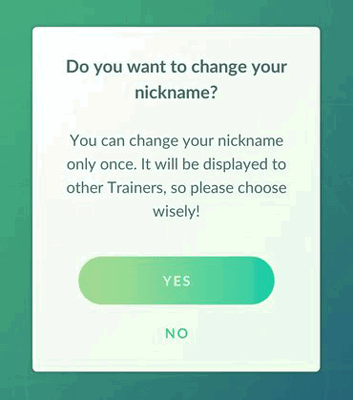 Time Savers
While this isn't a Pokemon GO Cheat, these tips are excellent for saving time.
Before the egg hatch animation begin, instead of tapping it. You should pinch the screen and it will skip the entire egg hatch animation.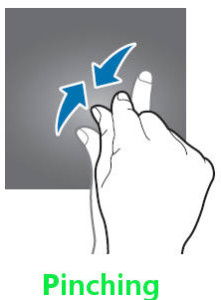 All this will do is simply skip the animation and your Pokemon will automatically be added to your inventory.
(Note: There is currently no way to skip the Evolution Animation.)
Finding Pokemon Cheats
Older PoGo Players will remember PokeVisison, but some of you newer players may not be familiar with it.
PokeVision was a site that allowed players to find Pokemon Near them using the Games API. Many of these sites including PokeVision were forced to shut down. However, there still remains some particular sites that still function. These are possibly the closest thing available for Players to Cheat in Pokemon GO.
Fastpokemap.se is the popular choice currently.