Pokemon GO Anniversary Event will be celebrating the official launch of Pokemon GO.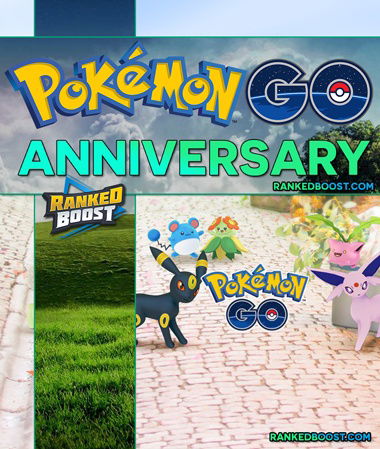 Start Date: TBD (Sometime around July 6, 2016 – Pokemon GO Release Date)
End Date: TBD
Pokemon GO Anniversary Event
Early on players found within determined code a hint at a Pokemon GO Anniversary Event, We won't know what type of goodies will be available till sometime around July 6th. Since this Anniversary Event will likely take place on the games official launch date from last year.
Be we have an idea of what to expect based on previous Events.
Increased Spawn Rates of Specific Pokemon.
Double Candies From Transfers, Buddies and Catching Pokemon.
Egg Hatch Rate Modifiers (More Candies/Specific Pokemon Increased Hatch Rate.)
More Items From Pokestops.
Special Limited Time Micro Transaction Purchases.