The Grand Theft Auto 3 Cheat Code List is a complete list of Player, Time, Weapon, Vehicle Cheats that affect the in-game world in GTA 3. Below you will find Cheat Codes such as Raise Wanted Level, Lower Wanted Level, and Weapon Set 1 for each console Playstation, Xbox, Nintendo and PC.
Navigate this GTA 3 Cheats Guide using the links below.
How To Use Cheat Codes in GTA 3
Note: Using GTA Cheats may disable achievements, and when used during a story mission they may affect game progression negatively.
You must input the controller button commands (Xbox, Playstation, Nintendo) or type with a keyboard (PC) the cheat code during the gameplay.
After you should see "Cheat Activated" message appear on the screen.
GTA 3 All Cheats List
List of each Button Command needed to activate the cheat code, as well as additional information on the effects of the cheat code that was used.
Cheat
Code

Raise Wanted Level

Increases wanted level by 2 stars.

RT, RT, LB, RT, Left, Right, Left, Right, Left

,

,

,

,

,

,

,

,

---

R2, R2, L1, R2, Left, Right, Left, Right, Left

,

,

,

,

,

,

,

,

---

ZR, ZR, L, ZR, Left, Right, Left, Right, Left

,

,

,

,

,

,

,

,

---

Lower Wanted Level

Removes wanted level.

RT, RT, LB, RT, Up, Down, Up, Down, Up, Down

,

,

,

,

,

,

,

,

,

---

R2, R2, L1, R2, Up, Down, Up, Down, Up, Down

,

,

,

,

,

,

,

,

,

---

ZR, ZR, L, ZR, Up, Down, Up, Down, Up, Down

,

,

,

,

,

,

,

,

,

---

Weapon Set 1

Pistol

Shotgun

Baseball Bat

Uzi

AK47

M16

Sniper Rifle

Flamethrower

Molotov Cocktail

Detonator

Rocket Launcher

Grenade

RT, RT, LB, RT, Left, Down, Right, Up, Left, Down, Right, Up

,

,

,

,

,

,

,

,

,

,

,

---

R2, R2, L1, R2, Left, Down, Right, Up, Left, Down, Right, Up

,

,

,

,

,

,

,

,

,

,

,

---

ZR, ZR, L, ZR, Left, Down, Right, Up, Left, Down, Right, Up

,

,

,

,

,

,

,

,

,

,

,

---

Money Cheat

Receive $250,000.

RT, RT, LB, LB, Left, Down, Right, Up, Left, Down, Right, Up

,

,

,

,

,

,

,

,

,

,

,

---

R2, R2, L1, L1, Left, Down, Right, Up, Left, Down, Right, Up

,

,

,

,

,

,

,

,

,

,

,

---

ZR, ZR, L, L, Left, Down, Right, Up, Left, Down, Right, Up

,

,

,

,

,

,

,

,

,

,

,

---

Restore Armour

Fully restores Armor.

RT, RT, LB, LT, Left, Down, Right, Up, Left, Down, Right, Up

,

,

,

,

,

,

,

,

,

,

,

---

R2, R2, L1, L2, Left, Down, Right, Up, Left, Down, Right, Up

,

,

,

,

,

,

,

,

,

,

,

---

ZR, ZR, L, ZL, Left, Down, Right, Up, Left, Down, Right, Up

,

,

,

,

,

,

,

,

,

,

,

---

Restore Health

Fully restores Health, if in a vehicle it will fully restore the vehicle health.

RT, RT, LB, RB, Left, Down, Right, Up, Left, Down, Right, Up

,

,

,

,

,

,

,

,

,

,

,

---

R2, R2, L1, R1, Left, Down, Right, Up, Left, Down, Right, Up

,

,

,

,

,

,

,

,

,

,

,

---

ZR, ZR, L, R, Left, Down, Right, Up, Left, Down, Right, Up

,

,

,

,

,

,

,

,

,

,

,

---

Slow Motion

Decrease game speed, down to x0.25 normal speed.

Y, Up, Right, Down, X, RB, RT

,

,

,

,

,

,

---

Triangle, Up, Right, Down, Square, R1, R2

,

,

,

,

,

,

---

X, Up, Right, Down, Y, R, ZR

,

,

,

,

,

,

---

Fast Motion

Increase game speed, up to x4 normal speed.

Y, Up, Right, Down, X, LB, LT

,

,

,

,

,

,

---

Triangle, Up, Right, Down, Square, L1, L2

,

,

,

,

,

,

---

X, Up, Right, Down, Y, L, ZL

,

,

,

,

,

,

---

Speed Up Time

Speed up in-game clock.

B, B, B, X, X, LB, Y, B, Y

,

,

,

,

,

,

,

,

---

Circle, Circle, Circle, Square, Square, L1, Triangle, Circle, Triangle

,

,

,

,

,

,

,

,

---

A, A, A, Y, Y, L, X, A, X

,

,

,

,

,

,

,

,

---

Improve Driving Skill

Increase grip on ground, Increase jump ability in all cars. (Note: this will disable unique stunt jumps)

RB, LB, RT, LB, Left, RB, RB, Y

,

,

,

,

,

,

,

---

R1, L1, R2, L1, Left, R1, R1, Triangle

,

,

,

,

,

,

,

---

R, L, ZR, L, Left, R, R, X

,

,

,

,

,

,

,

---

Spawn Rhino Tank

B, B, B, B, B, B, RB, LT, LB, Y, B, Y

,

,

,

,

,

,

,

,

,

,

,

---

Circle, Circle, Circle, Circle, Circle, Circle, R1, L2, L1, Triangle, Circle, Triangle

,

,

,

,

,

,

,

,

,

,

,

---

A, A, A, A, A, A, R, ZL, L, X, A, X

,

,

,

,

,

,

,

,

,

,

,

---

Invisible Cars

(Note: The wheels of the cars are still visible)

LB, LB, X, RT, Y, LB, Y

,

,

,

,

,

,

---

L1, L1, Square, R2, Triangle, L1, Triangle

,

,

,

,

,

,

---

L, L, Y, ZR, X, L, X

,

,

,

,

,

,

---

Destroy All Vehicles

This cheat will explode all vehicles near the player.

LT, RT, LB, RB, LT, RT, Y, X, B, Y, LT, Left

,

,

,

,

,

,

,

,

,

,

,

---

L2, R2, L1, R1, L2, R2, Triangle, Square, Circle, Triangle, L2, Left

,

,

,

,

,

,

,

,

,

,

,

---

ZL, ZR, L, R, ZL, ZR, X, Y, A, X, ZL, Left

,

,

,

,

,

,

,

,

,

,

,

---

Flying Vehicle

Lowers the Gravity for Vehicles allowing them to control like a plane in air.

Right, RT, B, RB, LT, Down, LB

,

,

,

,

,

,

---

Right, R2, Circle, R1, L2, Down, L1

,

,

,

,

,

,

---

Right, ZR, A, R, ZL, Down, L

,

,

,

,

,

,

---

X, LB, B, Down, LB, RB, Y, Right, LB, A

,

,

,

,

,

,

,

,

,

---

Square, L1, Circle, Down, L1, R1, Triangle, Right, L1, X

,

,

,

,

,

,

,

,

,

---

Y, L, A, Down, L, R, X, Right, L, B

,

,

,

,

,

,

,

,

,

---

Right, Down, Left, Up, LB, LT, Up, Left, Down, Right

,

,

,

,

,

,

,

,

,

---

Right, Down, Left, Up, L1, L2, Up, Left, Down, Right

,

,

,

,

,

,

,

,

,

---

Right, Down, Left, Up, L, ZL, Up, Left, Down, Right

,

,

,

,

,

,

,

,

,

---

Down, Up, Left, Up, A, RB, RT, LT, LB

,

,

,

,

,

,

,

,

---

Down, Up, Left, Up, X, R1, R2, L2, L1

,

,

,

,

,

,

,

,

---

Down, Up, Left, Up, B, R, ZR, ZL, L

,

,

,

,

,

,

,

,

---

Hostile Pedestrians

(Note: This cheat is irreversible and CANNOT be deactivated)

Down, Up, Left, Up, A, LT, LB, Up, Down

,

,

,

,

,

,

,

,

---

Down, Up, Left, Up, X, L2, L1, Up, Down

,

,

,

,

,

,

,

,

---

Down, Up, Left, Up, B, ZL, L, Up, Down

,

,

,

,

,

,

,

,

---

Hostile & Armed Pedestrians

(Note: This cheat is irreversible and CANNOT be deactivated)

RT, RB, Y, A, LT, LB, Up, Down

,

,

,

,

,

,

,

---

R2, R1, Triangle, X, L2, L1, Up, Down

,

,

,

,

,

,

,

---

ZR, R, X, B, ZL, L, Up, Down

,

,

,

,

,

,

,

---

Pedestrians Hate You

(Note: This cheat is irreversible and CANNOT be deactivated)

Down, Up, Left, Up, A, RB, RT, LB, LT

,

,

,

,

,

,

,

,

---

Down, Up, Left, Up, X, R1, R2, L1, L2

,

,

,

,

,

,

,

,

---

Down, Up, Left, Up, B, R, ZR, L, ZL

,

,

,

,

,

,

,

,

---

LB, LT, RB, RT, RT, RB, LT, Y

,

,

,

,

,

,

,

---

L1, L2, R1, R2, R2, R1, L2, Triangle

,

,

,

,

,

,

,

---

L, ZL, R, ZR, ZR, R, ZL, X

,

,

,

,

,

,

,

---

LB, LT, RB, RT, RT, RB, LT, Y

,

,

,

,

,

,

,

---

L1, L2, R1, R2, R2, R1, L2, Triangle

,

,

,

,

,

,

,

---

L, ZL, R, ZR, ZR, R, ZL, X

,

,

,

,

,

,

,

---

LB, LT, RB, RT, RT, RB, LT, X

,

,

,

,

,

,

,

---

L1, L2, R1, R2, R2, R1, L2, Square

,

,

,

,

,

,

,

---

L, ZL, R, ZR, ZR, R, ZL, Y

,

,

,

,

,

,

,

---

LB, LT, RB, RT, RT, RB, LT, B

,

,

,

,

,

,

,

---

L1, L2, R1, R2, R2, R1, L2, Circle

,

,

,

,

,

,

,

---

L, ZL, R, ZR, ZR, R, ZL, A

,

,

,

,

,

,

,

---
Grand Theft Auto: Trilogy - The Definitive Edition Guides
Cheat Codes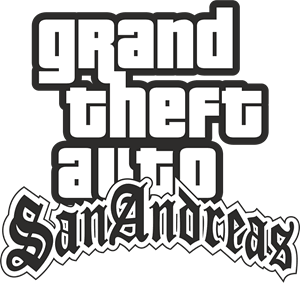 Cheat Codes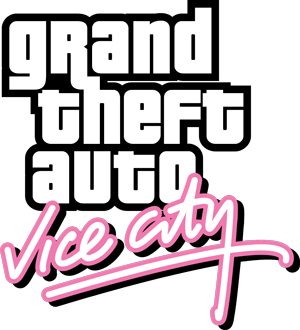 Cheat Codes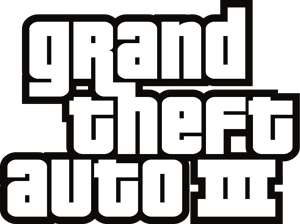 Player Cheats


World Cheats


Vehicle Cheats


Weapon Cheats


Time Cheats


Weather Cheats


Money Cheats


Car Cheats