Using this Easter Egg Trick you can force Tyrogue to evolve into Hitmontop, Hitmonlee, and even Hitmonchan. Below we will go into detail on how you can force each evolution for Tyrogue in Pokemon GO.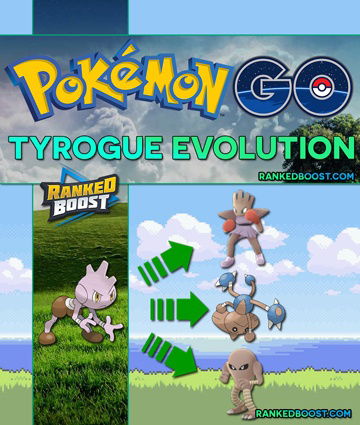 Pokemon GO Tyrogue Evolution Trick
To Force Pokemon GO Tyrogue Evolution into Hitmonchan, Hitmonlee and even Hitmontop certain condition will need to be met. First, you will need to get your hands on the Pokemon Tyrogue.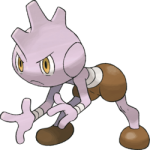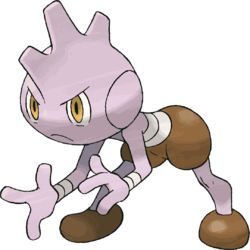 Next, you will need to check to see what it's highest stat is, this can be done using the Appraisal System. Once you have found out which stat is its highest, you will know what this specific Tyrogue will evolve into.
Your Tyrogue Highest Stat (Attack, Defense, Stamina) determines it's Evolution.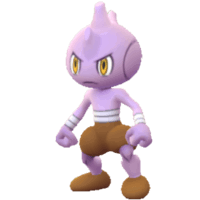 Tyrogue Evolution Requirements

Candy to Evolve
25 Candy
Stat

=

Evolution

Highest Stat
Defense


=

Hitmonchan

Highest Stat
Attack


=

Hitmonlee


Highest Stat
Stamina


=

Hitmontop


Did You Know Your Eevee Nickname (Rainer, Sparky, Pyro) can determine it's Evolution?

 Eevee Evolution Trick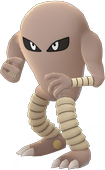 | | | |
| --- | --- | --- |
| Max CP | 2576 | |
| Attack | 224 | |
| Defense | 181 | |
| Stamina | 137 | |
| Type | Quick Move | EPS | CD | DMG | DPS |
| --- | --- | --- | --- | --- | --- |
|   | Rock Smash | 7.69 | 1.3 | 15 | 11.54 |
|   | Low Kick | 10 | 0.6 | 6 | 10 |
| Type | Charge Move | Energy | CD | DMG | DPS |
| --- | --- | --- | --- | --- | --- |
|   | Close Combat | | 2.3 | 100 | 43.48 |
|   | Stone Edge | | 2.3 | 100 | 43.48 |
|   | Brick Break | | 1.6 | 40 | 25 |
|   | Low Sweep | | 1.9 | 40 | 21.05 |

| | | |
| --- | --- | --- |
| Max CP | 2332 | |
| Attack | 193 | |
| Defense | 197 | |
| Stamina | 137 | |
| Type | Quick Move | EPS | CD | DMG | DPS |
| --- | --- | --- | --- | --- | --- |
|   | Counter | 8.89 | 0.9 | 12 | 13.33 |
|   | Rock Smash | 7.69 | 1.3 | 15 | 11.54 |
|   | Bullet Punch | 11.11 | 0.9 | 9 | 10 |
| Type | Charge Move | Energy | CD | DMG | DPS |
| --- | --- | --- | --- | --- | --- |
|   | Close Combat | | 2.3 | 100 | 43.48 |
|   | Ice Punch | | 1.9 | 50 | 26.32 |
|   | Fire Punch | | 2.2 | 55 | 25 |
|   | Thunder Punch | | 1.8 | 45 | 25 |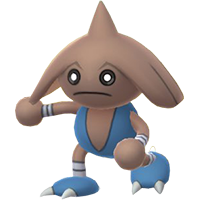 | | | |
| --- | --- | --- |
| Max CP | 2156 | |
| Attack | 173 | |
| Defense | 207 | |
| Stamina | 137 | |
| Type | Quick Move | EPS | CD | DMG | DPS |
| --- | --- | --- | --- | --- | --- |
|   | Counter | 8.89 | 0.9 | 12 | 13.33 |
|   | Rock Smash | 7.69 | 1.3 | 15 | 11.54 |
| Type | Charge Move | Energy | CD | DMG | DPS |
| --- | --- | --- | --- | --- | --- |
|   | Close Combat | | 2.3 | 100 | 43.48 |
|   | Stone Edge | | 2.3 | 100 | 43.48 |
|   | Gyro Ball | | 3.3 | 80 | 24.24 |